Here's What Great Instruction Every Day Looks Like
Great Instruction Every Day. It's what every teacher can strive for, and what can make the difference on year-end assessments. Here at ThinkCERCA, we believe Great Instruction Every Day (GIED) is the best test prep. And we've been ruminating on the best strategies any educator can use to practice GIED.
For instance, teachers can focus on...
Error analysis – Help train students to identify the distractors presented in answer options on standardized tests. You can start by asking them to look back at a multiple choice question they got wrong in your class: Why was the answer incorrect? Perhaps it was an option that mimics language found in the text but doesn't actually answer the question.
Prediction strategies – Show your students how to approach certain questions as opportunities to read a text more carefully. For instance, a prediction strategy would work when students have the text in front of them and can find the answer in the text before they look at the multiple choice answer options.
Annotation – Most teachers encourage annotation already, but many students don't take advantage of the practice when it comes to assessments. You can help your students by giving them a key for annotation – maybe an underline means "main idea" and circling means "supporting details."
Classroom layout – While it's common practice for classroom desks to be arranged by rows, changing up the classroom design can support student focus, limit distractions, and increase opportunities to access content (especially when we use individual and group settings in creative or new ways). Try to rearrange your classroom so that students are given multiple opportunities to work with peers, learn from another, and – when needed – work alone to practice their skills independently.
That's just the tip of the iceberg, though. We'll be diving more into these strategies – and best implementation practices for them – at our upcoming webinar with Boston Public Schools' former District Leader and ThinkCERCA's Director of Success, Dr. Kavita Venkatesh.
"Great Instruction Every Day is ThinkCERCA's mantra for what teachers can do every day to lead to growth on student outcomes by the end of the year," Dr. Venkatesh says. "And the great thing is that these are simple strategies that you can include in your practice every day, no matter what you are teaching or what resources you're using."
Great Instruction Every Day isn't just limited to a few key practices, though. We find in classrooms across the country, GIED takes form in many ways. So we asked some top teachers: What does GIED look like in your classroom?
"Great Instruction Every Day looks like students taking control of their own learning. They are working independently, conferring with partners, and taking part in small group discussions as they make inquiries about concepts to discover and make meaning for themselves." –Laura Sagami, Ebinger Elementary School
"Great instruction is taking place when the students are engaging in discussion about the content with each other." –Becky Szuba, Thornton Fractional South High School
"Great instruction every day looks like a friendship. Trust is shared — as is the experience of learning something new together you could not have done otherwise." –Bryan Podell, Intrinsic Schools
What does Great Instruction Every Day mean to you? We want to know. Fill out this Google form or leave a note in the comments – we hope that by sharing our best practices, teachers can support each other with ideas and insight.
LIKE WHAT YOU SEE?
Get the scoop and join 25,000+ teachers who get lesson ideas and tips delivered to their inbox each week.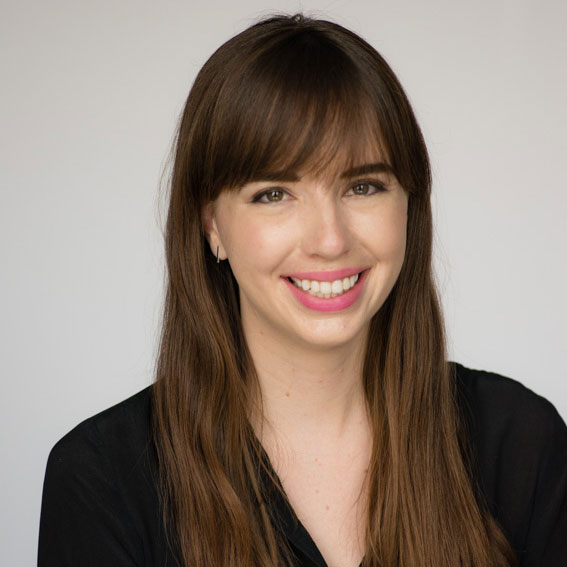 Mallory Busch is ThinkCERCA's Audience Engagement Manager. A graduate of Northwestern University, Mallory came to ThinkCERCA from stops in audience strategy at TIME magazine and news applications development at Chicago Tribune and The Texas Tribune. She holds degrees in Journalism and International Studies, and was a student fellow at Knight Lab in college.

Mallory codes, writes, and works on marketing strategy. She built ThinkCERCA's classroom planning tool and lends her journalism experience to writing each #CERCAtheNews. She believes that web development and audience development go hand-in-hand, and her most cumbersome challenge is learning to reuse the Oxford Comma.
Like Us on Facebook

Did you learn something from this article?
Like ThinkCERCA on Facebook to see more of this content.