7 Strategies for Administrators to Support Writing Across the Curriculum
Implement a uniform approach to writing instruction across a school or district.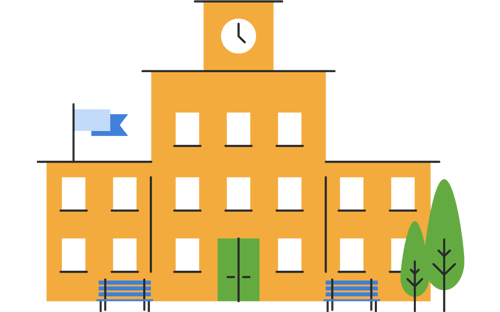 When it comes to establishing a writing initiative at a school or district, many factors need to fall into place. Teachers need access to the tools, curricula, and training that will help them teach writing effectively. Students need the designated time and personalized feedback to improve their writing, discuss it with peers, and make real-world connections to their work. Administrators need to lead the charge by providing clarity around the vision and expectations for the initiative.
While there is no cookie-cutter answer for how administrators should unify a school or district around a writing initiative, advice shared on the recorded webinar, "Strategies to Implement Writing Across the Curriculum," reveal a few best practices.
Taken from educators who have participated in successful implementations, these pointers provide a clear path for administrators to lead the charge in rolling out a cross-curricular literacy program.
---
1. Establish a Clear Vision
Any initiative is an undertaking. At the school or district level, there can be thousands of people—students, teachers, and staff—impacted by the effort. Therefore, it's essential that everyone understands what objective the district is aiming towards and why.
"A lot of what we've tried to do at [my school] has been focused on our goal," Principal Jodi McLawhorn shared on the webinar. "It's that higher-order thinking, that 21st-century learning. We developed a whole unified system of expectations... When we're all on the same page, and we're all working in the same direction, then we are all trying to incorporate the problem-solving and critical thinking" into instruction.
High School Teacher Julie Butterworth agreed on the webinar. "It is this mental shift that prioritizes critical thinking and writing in the classroom," she said.
When instructional leaders establish a clear vision—for instance, that students gain critical thinking, college preparation, or career readiness skills—teachers can unify behind that goal. The writing initiative can then be seen as a means of achieving that shared objective.
2. Generate Buy-in from Teachers
A writing across the curriculum initiative relies on teachers working together across grades and subjects to make writing a regular part of classroom instruction.
Naturally, there can be some hesitation with taking on and sharing this work. Traditionally, writing has "belonged" to English language arts classes. Math, science, and social studies teachers may have doubts about their own writing abilities, along with the feasibility of teaching and assessing students' writing.
Therefore, administrators must work with teachers to understand concerns and address them fully. As the tips below will describe, there are strategic ways to lessen the burden on content area teachers and ensure every educator has the resources, time, and skillset to effectively deliver writing instruction.
Brooklyn Joseph, a middle school instructional coach, told a story on the webinar about how her colleagues were resistant to the idea of teaching writing across the curriculum at first. The instructional team addressed concerns by showing teachers how literacy could be leveraged to further a teacher's curriculum and students' understanding of that material.
"Once that shift happened," Joseph said, "it was easy to have teachers use the [writing] program to its fullest potential because they saw the benefits that came out of it in terms of achieving the common core standards and other 21st-century skills. I think it became really clear to teachers, like, 'Wow, this isn't I-have-to, this is I-want-to now.'"
3. Have ELA Teachers Lead the Charge
While content area teachers will teach and asses writing in a cross-curricular initiative, the impact of ELA teachers' knowledge, guidance, and instruction must not be underestimated.
"I spoke with our math teacher recently," Joseph said, "and she explained why she thought [our writing initiative] was so successful. She felt like the English teacher had laid the foundation in teaching the structure of the [writing] platform itself and following the CERCA format. And then, that allowed the other content areas to then build on that structure and apply it to their content areas."
In addition to laying the foundation for literacy instruction, ELA teachers can also share strategies, resources, and best practices that help content area colleagues assess and provide feedback on student writing.
[Read more: Writing Across the Curriculum Guide for English Language Arts Teachers]
4. Use a Standard Writing Framework Across Grades and Subjects
Just as teachers should be unified around the objective of an initiative, so should they be unified around the way they implement the initiative too.
Writing is a complex, high-level skill. It takes careful planning to teach and learn. When all teachers guide student writing along a similar framework, it becomes easier for students to gain writing skills and transfer those skills among different classes.
Brooklyn Joseph's teachers use the CERCA Literacy Framework to teach writing across the curriculum. As Joseph shared on the webinar, the teachers "felt like students understood the format of the CERCA so well that when it came to applying it into the other content areas, it was a very natural progression. They were able to focus on that content because the structure was very familiar to them."
Any writing initiative is, at its core, a literacy initiative. It's not just about helping students write—it's about helping students express their perspectives. A standard writing framework can help students hone their academic writing across subjects. It can also be adapted to help students articulate their ideas in speech as well.
A standard writing framework, Joseph shared, "was a great way for [a teacher] to push students to explain their reasoning, making sure they're using that evidence, and then also to facilitate the discussion afterward in collaborating with groups and finding different solutions to problems—which are also part of that critical thinking piece."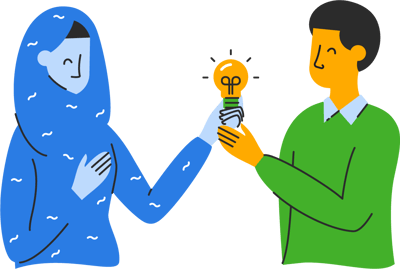 5. Set Aside Time for Teacher Collaboration
It's no secret that a successful initiative is supported by regular check-ins. With a packed schedule every week, though, it can be difficult for teachers in varying grade levels and subjects to find the time to align on and assess an initiative.
Therefore, it's imperative that administrators schedule collaboration time for teachers to share learnings, ask questions, and solicit feedback.
"Finding a way to get your teachers time that they can work together collaboratively—so they can have time to explore the data and to really look over student work and be there as a support system for each other—is huge," McLawhorn noted during the webinar. In addition to reviewing student data as a team, McLawhorn's ELA teachers also used collaboration time to share strategies and best practices that could be used across the curriculum.
"As a science teacher, I feel like writing across the curriculum lends itself to these cross-curricular opportunities with our ELA teachers," Butterworth said. "Our ELA teacher has teamed up with our math teacher, with me as the science teacher, and offered time and opportunity for students to write for our courses in their class; thereby giving another support system for the students to have their writing process scaffolded in their class."
6. Support Teachers with Personalized and Continuous Training
It can be tempting to think of training—for a new tool, concept, or framework—as a one-and-done event. But as educators discussed on the webinar, it's the continuous and personalized training sessions that make a difference in a literacy initiative.
"In my school, it was important that I, as the leader of the school, modeled what I wanted to be happening in the classrooms with the teachers and for the teachers," McLawhorn said. "If I was asking teachers to meet one-on-one with students and to provide great feedback and to challenge our students by providing them with this great framework, then I modeled that with my teachers as well. So, I met one-on-one with my teachers...We still meet one-on-one and I provide them feedback. I try to get them to have their own sense of autonomy with what they're doing as well. But I also try to support them with time."
Similarly, Butterworth shared that her school, "It was beneficial to have strong training opportunities for all our teachers and not just the ELA teachers. And I have also really appreciated having refresher courses that reinforce and update our skills."
7. Track Performance to Targets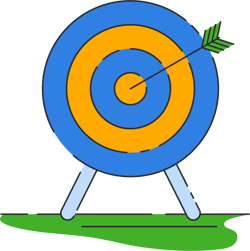 To properly assess the the success of the writing program, teachers and administrators need clear access to data. This data, however, can take many forms.
During the webinar, the panelists suggested reviewing a few forms of data to track the performance of the initiative, including:
Writing samples from the beginning to end of year
State assessment scores
Data from ed-tech tools
"Data Binders" created by students that include their personal goals and best writing samples
Depth of student responses during class discussions
The panel also agreed that sharing the results about how writing impacted student growth can amplify commitment to the initiative.
At Joseph's school, the administrative team started the writing initiative at the sixth-grade level first, before rolling out to more grades. At the end of the year, the team showed teachers how writing had impacted sixth graders' academic progress.
"When they saw the writing samples of a student from the beginning of the year compared to a student of the end of the year using the writing platform in all of their content areas, the data was just very clear and it was hard to argue with at that point," Joseph said. "Then we had other teachers saying, 'Okay. Yeah. Like this makes sense. It seems like a good tool.'"
---
Every initiative begins with learning. While there are many tips and strategies to implement writing across the curriculum, administrators can start the process by hearing from fellow educators about what has worked for their teams, and how they continue to iterate each year.
Continue your learning with the recorded webinar, "Strategies to Implement Writing Across the Curriculum"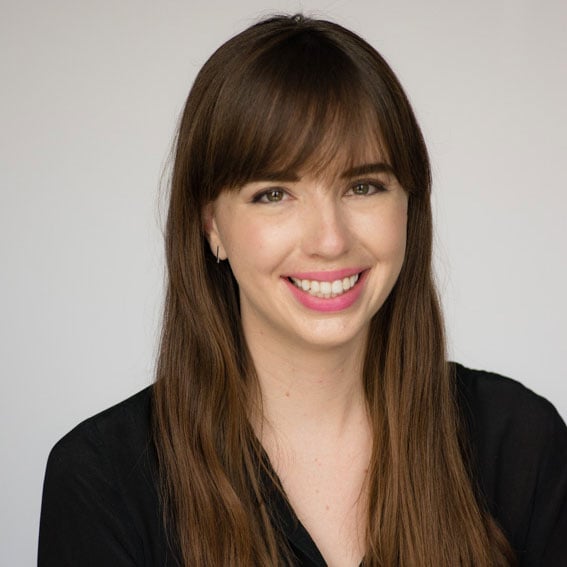 Mallory Busch
Mallory Busch is ThinkCERCA's Editor of Content Strategy. A graduate of Northwestern University, Mallory came to ThinkCERCA from stops in audience strategy at TIME magazine and news applications development at Chicago Tribune and The Texas Tribune. She holds degrees in Journalism and International Studies, and was a student fellow at Knight Lab in college.