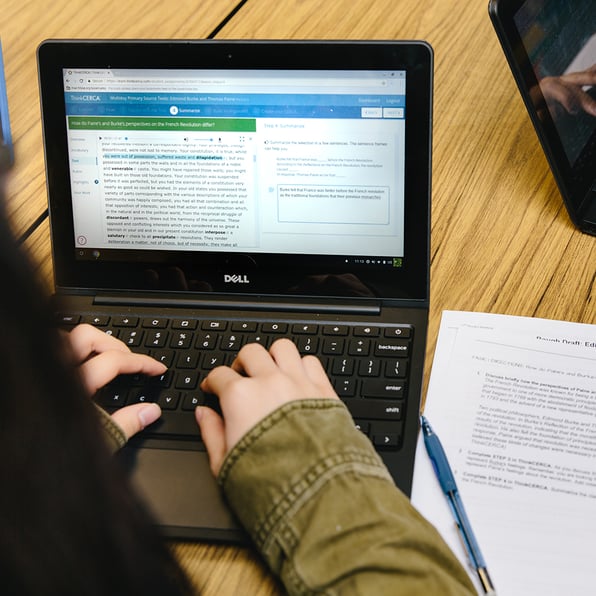 9 Remote Learning Resources & Ideas to Use During the Coronavirus Outbreak
Leverage tried-and-true engagement strategies to facilitate effective distance learning

With the number of active COVID-19 cases on the rise in the United States, many schools, districts, and education providers are facing the unexpected reality of having to transition to remote learning. Luckily, the team at ISTE developed 10 strategies for preparing and implementing a remote-first strategy during the coronavirus outbreak, which includes a comprehensive and practical list of things to consider when going remote.
Aside from the logistical aspects of remote learning, such as access to devices or improved communication, ISTE also recommends providing a robust learning experience for students, stating:
"In extreme circumstances like an impromptu closure, it's tempting for teachers to upload worksheets for students to complete and return. But learning during a closure – especially during extended closures – must be as rigorous as it is in the classroom or students will suffer."
Because we're huge fans of rigor and student engagement here at ThinkCERCA, this piece of advice really spoke to us. Educators shouldn't have to sacrifice tried-and-true teaching and learning best practices when delivering instruction remotely.
Here, we outline our favorite best practices and resources for keeping distance learning engaging and rigorous throughout the coronavirus outbreak (and beyond).


Facilitating Online Peer-to-Peer Discussion & Debate
Effective teaching and learning must include engaging discourse. Discussion and debate help students to clarify their thoughts, consider alternative perspectives, and engage more thoroughly with a lesson.
Several ThinkCERCA customers leverage telecommunication tools like Zoom or Google Hangouts Meet alongside our online resources to create a robust and rigorous virtual experience for students. In fact, Zoom's breakout rooms feature is perfect for this scenario, allowing teachers to split students up into separate sessions that mimic in-person, small-group discussions.
Once you've gotten the hang of setting up your virtual breakout sessions, here are three student engagement activities ThinkCERCA's Curriculum & Instruction team adapted for remote-friendly learning environments:
Think-Pair-Share
View Instructions

A collaborative learning strategy that helps students solve problems, answer questions, build and share background knowledge, and support one another's thinking.

Last/Final Word
View Instructions

A collaborative learning strategy that encourages all students to participate as both active speakers and active listeners through a structured discussion where students respond to a text.
Silent Conversation
View Instructions

A collaborative learning strategy that makes an independent activity engaging and collaborative. Students don't always need to be talking in order to engage with each other. You can leverage tools like Google Docs to facilitate text-based collaboration instead. Asking students to participate in a silent conversation also encourages them to pay attention while reading and/or working independently.
If you're looking for additional ideas for keeping conversations civil, check out Teaching Tolerance's guide to Civil Discourse In The Classroom.


Engaging Students in Critical Thinking — No Matter Where They Are
At the end of the day, our job as educators is to engage students in the process of critical thinking — no matter where they are. Now more than ever, there's a lot for students to process. We should be giving them the tools they need to consume information, think about it critically, and express their point of view effectively both inside and outside the classroom.
A good way to engage students in critical thinking throughout the coronavirus outbreak is by leveraging the day's news. Using a shared literacy framework — like The CERCA Framework — alongside scaffolded graphic organizers can help students work through current events.
To do so, we've aggregated some of our best resources for helping students to consume, analyze, and write about an article or current event.
"What is CERCA?" Direct Instruction Lesson
View Lesson

A whole-group lesson for introducing your students to CERCA, a research-based approach for reading, writing, and thinking.


Analyzing an Article Graphic Organizer
Download PDF | Access Google Doc

A scaffolded, graphic organizer for helping your students break down an informational article.


1-Paragraph Setup Graphic Organizer
Download PDF | Access Google Doc

A scaffolded, graphic organizer for guiding your students through the process of responding to an argumentative writing prompt. All of ThinkCERCA's Writing Lessons come equipped with a differentiated, text-dependent writing prompt, but if you're not a ThinkCERCA customer, here are 130 recently published argumentative writing prompts and associated articles from The New York Times.
Giving Effective Feedback Remotely
John Hattie's research shows that feedback is the single most effective way to improve student performance, but this can be hard when teachers aren't face-to-face with their students. The good news is rapid teacher feedback is possible even when you're remote. Here are just a few ideas for continuing to give specific and effective feedback to students when they are virtual.

Collaborating in a Google Doc - Leverage the comments or chat feature in a Google Doc to give your student quick feedback on their assignment.


Set Up Speed Conferencing or Office Hours - Schedule quick, 5- to 10-minute conferencing slots with your students using Zoom or Google Hangouts Meet.


Pop In! - Whether it's a work-in-progress Google Doc, ThinkCERCA lesson, or Zoom breakout room, don't be afraid to pop in to see how your students are progressing on their assignment or discussion.
For additional tips and best practices on how to give students constructive feedback, download ThinkCERCA's free guide to giving feedback to students.
Related Resources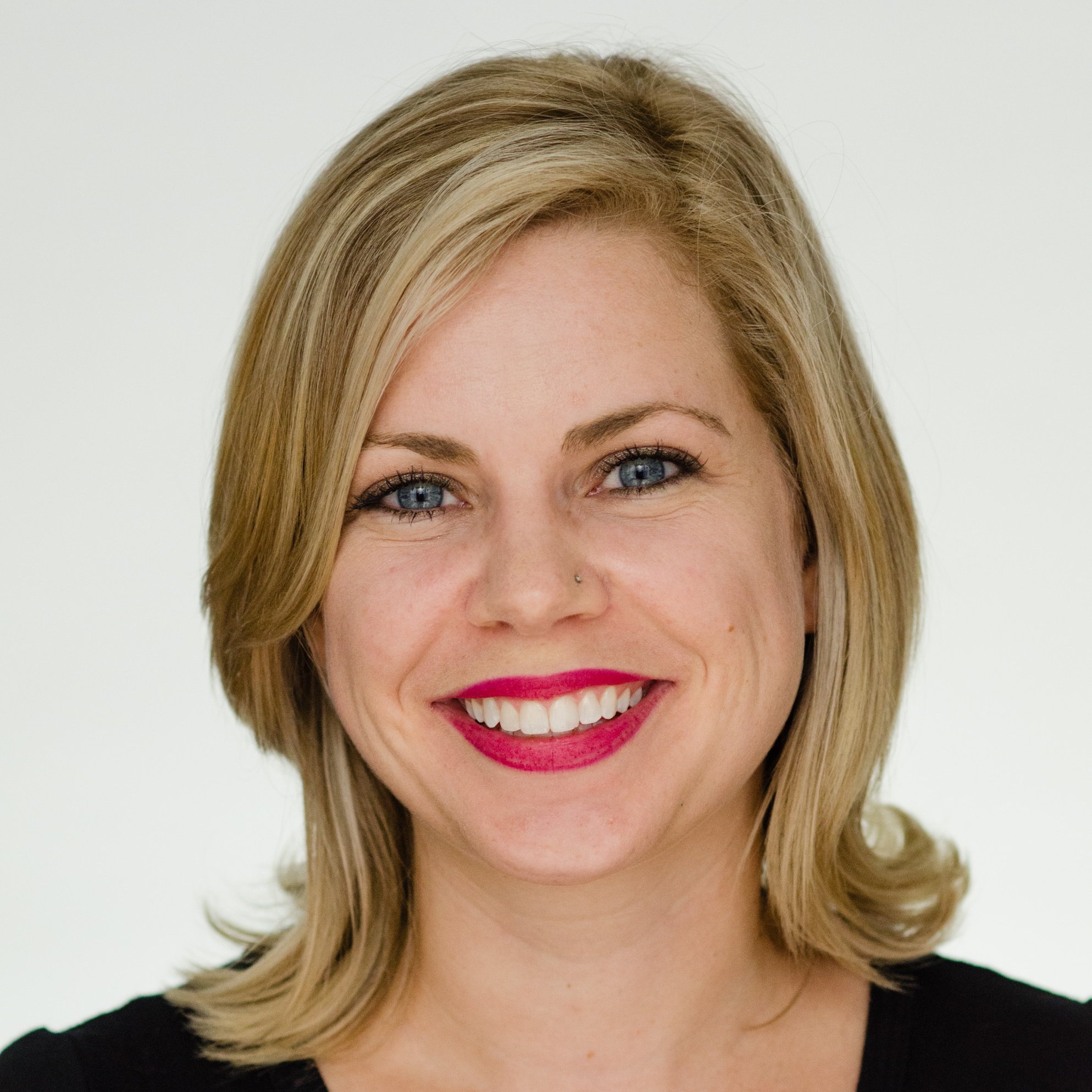 Elizabeth Riley Boyer
Elizabeth Riley Boyer is an experienced journalist, digital content strategist, and operations manager. Prior to joining ThinkCERCA, she was part of the founding team at Impact Engine, Chicago's first social impact investment fund and accelerator. As Impact Engine's Director of Operations & Communications, Elizabeth oversaw the company's overall processes, day-to-day planning and finances, curriculum development, marketing strategy, and community outreach.

Elizabeth also spent three years at Chicago magazine, most recently as its Digital Engagement Editor, where she managed the organization's social media and reader engagement initiatives. Elizabeth also works as a freelance content strategist, writer, and communications consultant. Her recent writings on impact entrepreneurship have been featured by the Huffington Post and Crain's Chicago Business.

In 2007, Elizabeth helped open a private school for underprivileged children while volunteering for a nonprofit organization in the Dominican Republic. This experience inspired her to quit a paper-pushing job at an insurance brokerage firm to pursue a master's degree in journalism from Northwestern University. Elizabeth also holds a bachelor's degree in American studies from the University of Texas at Austin.