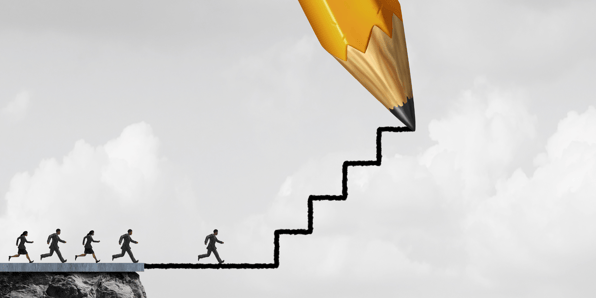 "Every student needs grade-level work," they say. But how?
When this school year started, The New Teacher Project (TNTP) released a follow-up report to 2018's landmark study, The Opportunity Myth. In The Opportunity Myth, the common assumption that socioeconomic and demographic factors hold students back was debunked, as the authors showed that, in fact, a lack of exposure to grade-level work is the largest contributor to the achievement gap.
In their latest report, TNTP shows this gap in access to grade-level work has grown even more during the pandemic. To make matters worse, many schools are now focusing on remediation for students who are behind, opting to go back to foundational skills rather than push them into grade-level content. Specifically for reading and writing, this means students are reading texts and responding to prompts below their grade level.
This urge is understandable: if students are missing key ingredients, how can we expect them to cook the recipe right away? However, the data shows us there's just no time to remediate. Students have to be given rigorous, grade-level tasks now, or they will remain stuck in the cycle of remediation and low expectations year after year.
At the same time, simply putting grade-level work in front of students who are behind and expecting magic isn't the answer. It requires a strategic approach. Every student has unique needs, but there is a general framework for this that our data says works:
Implement discourse-based routines
When students are presented with rigorous material and problems, they need time to process them. Just having them read challenging material and then respond in writing is one part of the equation, but the critical bridge is discussion. When students are given time to talk to one another and their teacher, new ideas blossom, comprehension is cemented, and they feel more equipped to write when it's time. See below our wheel of critical skills, and read more about how we build engagement strategies into our lessons to get students talking.
What we teach matters
As you can see from our wheel of critical skills, reading, speaking, and writing are only three of the four. What we teach students matters as much as how. Grade-level tasks must be integrated into a coherent, structured curriculum that equips students with knowledge of the past and present, and opportunities to wrangle with the coming problems of the future. Also, in a diverse, ever-changing world, they must also see themselves in the work they do at school, as well as have an opportunity to learn about others. This is why we work hard at ThinkCERCA to source texts and write lessons from a wide range of time periods and cultural backgrounds. Our team also works with leaders to help teachers select lessons that flow naturally with their curriculum.
Scaffolding is key to leveling up
Students who lack building blocks in vocabulary and comprehension right now won't be able to dive headfirst into a rigorous grade-level text without support. We have to chunk and scaffold for them. This means employing strategies like the gradual release model and modeling fluent reading before turning it over to them. It means monitoring comprehension and chunking the reading throughout a longer text. Teachers should plan to write comprehension questions to stop and have students discuss every few paragraphs. In ThinkCERCA, we do this via our "pause and reflect" questions throughout our readings. When students write, they don't get a blank canvas and are told "go," we start with a graphic organizer that allows them to structure their argument piece by piece before writing the final draft.
Give feedback throughout the class, not just after
Giving feedback is a must to see improved student writing, but it's not just grading the piece when students submit it. The best way to see student gains is to give feedback during class as they go through the writing process. As a principal, I coached my teachers to use the "Aggressive Monitoring" technique outlined in Paul Bambrick-Santoyo's Get Better Faster. In my classrooms, teachers gave bite-sized feedback to every student, every day. This is just one technique, but students build better habits when we catch errors quickly and put them on the right path. It also shows them we care, because we're putting in the energy to monitor their work at every moment, showing them we're in the struggle with them.
Wrapping Up
We know pushing struggling students into grade-level work can be a daunting task, but we also know it is the only way they will ever grow. I hope these strategies can help you take your school or classroom to the next level of rigor, giving all students the challenging work they need to be ready for college or careers that are just around the corner. It's not easy, but we must do it because it's what they deserve.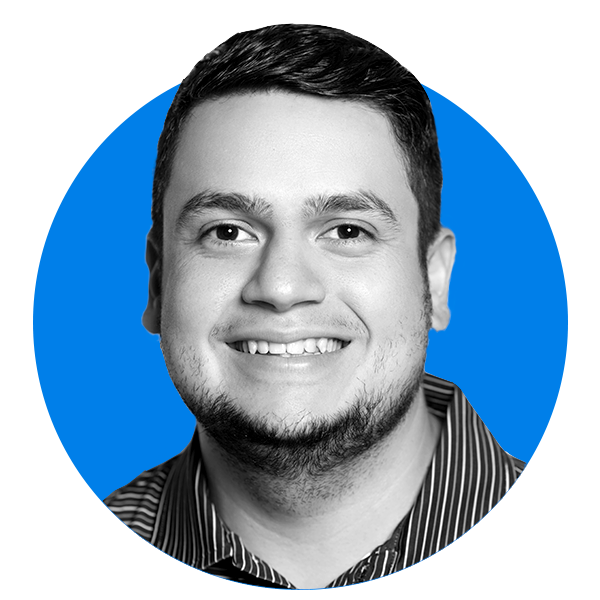 Eric Austin
As a Regional Director on on ThinkCERCA's Success team, Eric supports school partners across the country at every stage of their ThinkCERCA implementation. He brings his years of experience as a teacher and leader in high-performing schools in Chicago and Tennessee to help school leaders build a culture of literacy in their buildings leading to transformative gains in student performance.