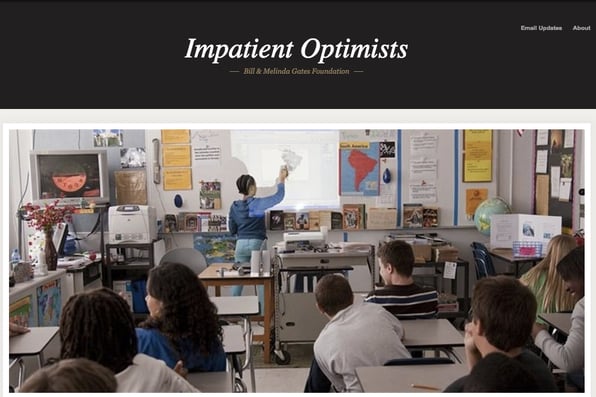 Gates Foundation Highlights One Middle School's Journey with ThinkCERCA
Transformational.
That was the word Lindsey Harrison, a seventh grade teacher at KIPP Ascend Middle School, used to describe ThinkCERCA's effect on students. In The Gates Foundation's Impatient Optimists blog she discussed how her school came to be passionate about ThinkCERCA. Ms. Harrison praised how ThinkCERCA not only provided the school with a strong online platform, but also regular teacher support. At the school, the program's success resulted in its expansion to all English Language Arts classrooms.
Ms. Harrison noted in her article:
The students who used this program made tremendous growth as readers, writers, and speakers throughout the course of the year. They internalized the ThinkCERCA process and were able to have hour-long discussions and seminars about the topics citing textual evidence and pushing their peers' arguments.
Akshay Punukollu