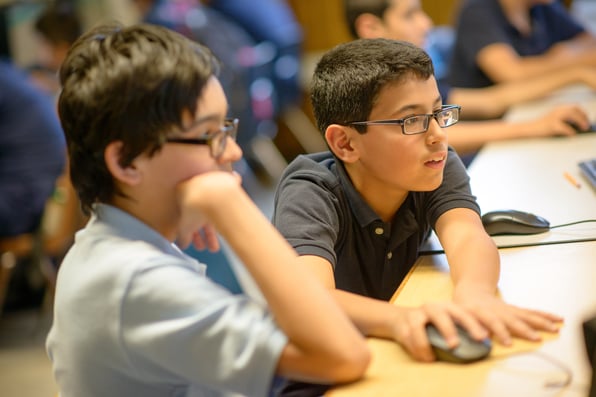 Helping Students Think Critically in a Post-Truth World
More than ever, it's evident that we need to equip our students with the skills to become critical thinkers.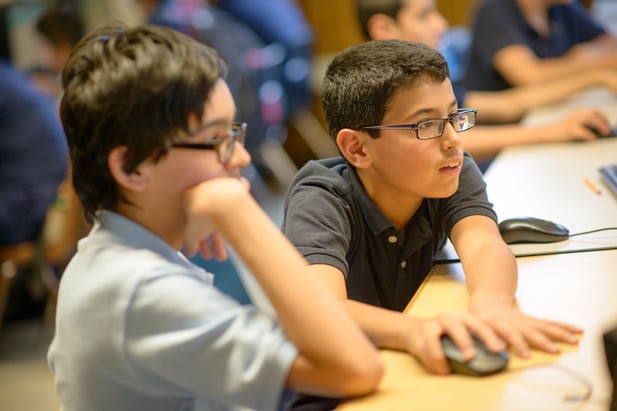 If your mother says she loves you, check it out.
It's what college students are taught in their introductory journalism courses: Don't accept ideas at face value, even if they sound correct. Take the time to verify.
But in a time in which newsroom employment continues to fall, the barriers to spreading ideas no longer exist, individuals are more politically polarized, and online communities allow us to cherry-pick which points of view we hear from, misinformation spreads like wildfire.
Not only are our information streams proliferated with biased, skewed, or incomplete abstracts of news, but as information-consumers we must now contend with a previously unfamiliar beast: fake news, or the anger- and amazement-provoking headlines that reinforce polarized opinions.
And as a whole, we've not responded well to fake news.
An analysis by BuzzFeed News determined that "In the final three months of the U.S. presidential campaign, the top-performing fake election news stories on Facebook generated more engagement than the top stories from major news outlets such as the New York Times, Washington Post, Huffington Post, NBC News, and others."
It's not so difficult to understand why. When we have preconceived notions of people or events, we gravitate toward believing ideas that confirm our biases. And who has the time to fact-check every headline, tweet, or post they come across? Even if a claim gets debunked, the false story has still spread, likely farther than the news of the discrediting will reach.
In reflection of the toll that misinformation took on the world in 2016, the Oxford Dictionaries named "post-truth" as the word of the year. In an interview with The New Yorker following the 2016 election, President Obama opined, "Everything is true and nothing is true… An explanation of climate change from a Nobel Prize-winning physicist looks exactly the same on your Facebook page as the denial of climate change by somebody on the Koch brothers' payroll."
And when adults contribute to the dissemination of misinformation, it's not too surprising that middle school students have an abysmal ability to tell falsehoods from reality. A 2016 Stanford study found that more than 80 percent of middle school students, in fact, could not determine that a "sponsored article" was actually was actually an advertisement.
The potential negative effects of misinformation on democracy are clear: If citizens aren't equipped with the ability to evaluate sources and critically think about the information those sources present, they won't be able to engage civically with issues at hand.
So what can we do about this misinformation crisis?
At ThinkCERCA, we're launching a bi-monthly series, #CERCAtheNews, to help classrooms think and engage critically with what students see online.
Whether it's a new policy initiative, a campaign that's gaining traction on social media, or even the predictions surrounding a championship game, twice a month we'll break down the…
Claim
Evidence
Reasoning
Counterargument
and Audience
of a news story so that classrooms can easily decode, deconstruct, and analyze what they read. Through a consistent and structured approach to consuming information, students will gain the skills necessary for becoming responsible and critically thinking citizens.
We launched a similar series during the election, #CERCAtheVote, to help classrooms talk about campaign claims through the lens of critical reasoning. Based on the positive reception and avid use, it's clear to us that #CERCAtheNews is a series that can help teachers find a way to talk about the fascinating, the contested, and the ubiquitous discourse surrounding information today.
Our first #CERCAtheNews post will launch next week. You'll be able to read all the posts in the series on our blog, or see updates on our social channels.
More than ever, it's evident that we need to equip our students with the skills to become critical thinkers. We hope #CERCAtheNews can be a resource to help classrooms talk about the difficult issues.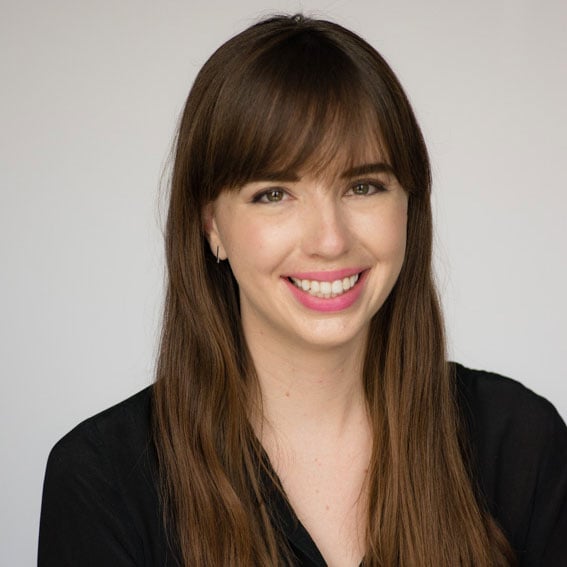 Mallory Busch
Mallory Busch is ThinkCERCA's Editor of Content Strategy. A graduate of Northwestern University, Mallory came to ThinkCERCA from stops in audience strategy at TIME magazine and news applications development at Chicago Tribune and The Texas Tribune. She holds degrees in Journalism and International Studies, and was a student fellow at Knight Lab in college.