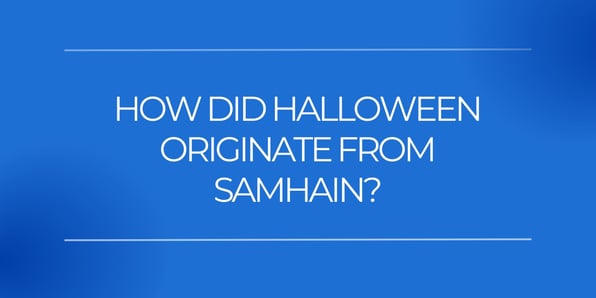 CERCA Now: History of Halloween

Try our QuickCERCAs
Additional reading practice, comprehension checks, and discussion questions in under 15 minutes!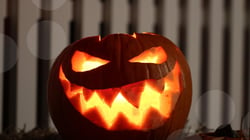 ELEMENTARY
Halloween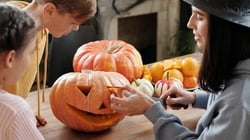 MIDDLE
When People Carved Turnips Instead of Pumpkins for Halloween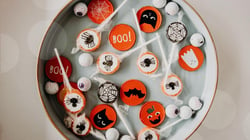 HIGH SCHOOL
Tricking and treating has a history
---
Custom Lessons
Did you know that you can create your own Close Reading & Writing Lessons in ThinkCERCA?
ELEMENTARY
What are the historical origins of Halloween?
__________________
MIDDLE
How has Halloween evolved over time?
_________________
HIGH SCHOOL
How did Halloween originate from Samhain?
---
Try our leveled direct instruction lessons for key skills and concepts. Audio support and comprehension checks are included.

---
CERCA Slides
Ready-made interactive lessons providing 1+ weeks of instruction for remote, hybrid, or traditional classroom environments. View our growing list of 60+ CERCA Slide sets.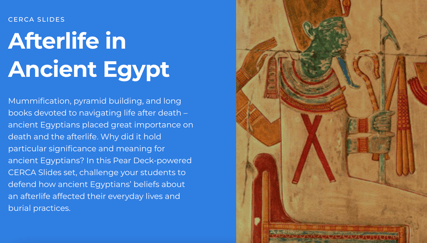 GRADE LEVELS 3-12
Mummification, pyramid building, and long books devoted to navigating life after death – ancient Egyptians placed great importance on death and the afterlife. Why did it hold particular significance and meaning for ancient Egyptians? In this Pear Deck-powered CERCA Slides set, challenge your students to defend how ancient Egyptians' beliefs about an afterlife affected their everyday lives and burial practices.
CERCA Slides
Student Guides
Pear Deck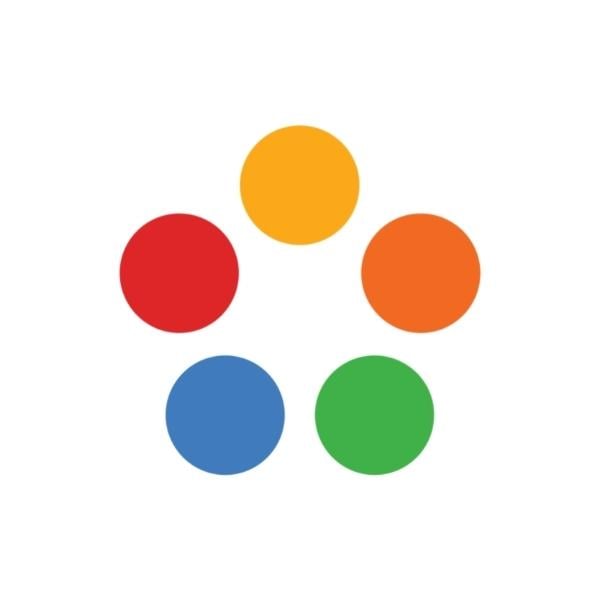 ThinkCERCA Team
ThinkCERCA