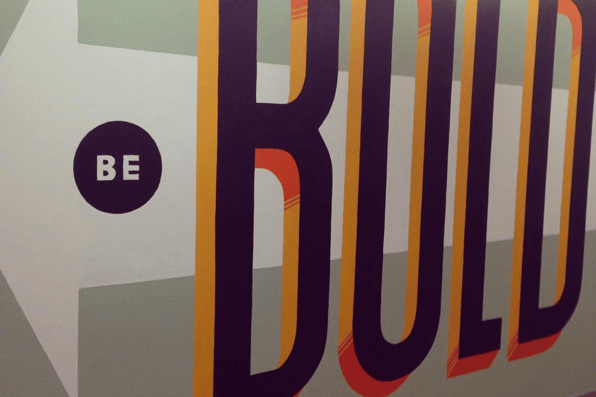 How Art on Walls Can Make a Difference in Schools
Take it from the tech companies


A mural at Facebook's offices in Austin, TX encourages employees to "Be Bold."

Family fridges don't just chill food. They serve as gallery walls and museum exhibitions for children's crafts and artwork. They show kids that their parents value creativity and hard work.

Much like the family refrigerator, tech companies make use of walls, doors, and landscapes to transform ordinary work spaces into canvases.

Facebook notably hires artists-in-residence to spend weeks crafting murals, sculptures or designs for its buildings.

"Art doesn't just decorate Facebook's offices, it defines them," a WIRED article notes. "It helps shape the company's attitude."

Many tech companies have taken note, and similarly recruited artists to cover offices with the same type of ingenuity reflected in employees' work.
We ♥️ our new mural, #tommybronx! pic.twitter.com/Bp5izGoJpz

— MailChimp (@MailChimp) August 12, 2016
Mural for @google back in 2012 ish http://t.co/E7yCqXbjEj pic.twitter.com/wkooy5ZdkZ

— Kate Moross (@katemoross) June 23, 2015

As anyone who's added a collage to a wall or given it a splash of color can attest, room aesthetics may have an impact on our ability to relax or concentrate. Research from Fordham University on school facilities even shows that quality buildings can positively impact student achievement.

At two Miami schools, this theory was put to practice when school leaders invited local artists to paint murals onto drab and expansive walls.

"They made our lives better," one seventh-grader reflected. "It makes us want to come to school."
"Students now feel that this is a place that they really want to be in. They take pride in their school. They take pride in the environment," a principal of another mural-adorned Miami school noted in an NPR interview.
Artwork on walls doesn't just break up monotony. It can inspire, it can lift spirits, and it can develop pride for the spaces we inhabit. Researchers at San Diego State University and College of William and Mary note:
"The aesthetic features of a school can foster a strong sense of belonging that, in turn, can generate an enthusiasm for learning. The overall impression of the learning environment is a reflection of the personality of a place."
A 2017 study also supports the hypothesis that "maintaining high quality educational facilities has the potential to raise student achievement levels."
To replicate the mural movement as seen in tech companies, and promote student dedication, school leaders could do either of the following:
Reach out to local artists – it could be as simple as searching on Google or calling a local arts group. Local artists know your area, and can bring a sense of community and distinctiveness to school murals.
Ask students to bring their ideas and paint brushes to a blank wall. If most are already decorated, consider allowing students to touch up or paint over some murals that have faded away over the years.
Art is pure innovation. It can take something we pass by every day without second thought and give it deeper meaning. It can provoke thought.
By recruiting artistic talent within the community and classrooms, school leaders can help transform the culture of a school.
---

If you're interested in reading more on how work spaces can transform school culture, I'd suggest checking out: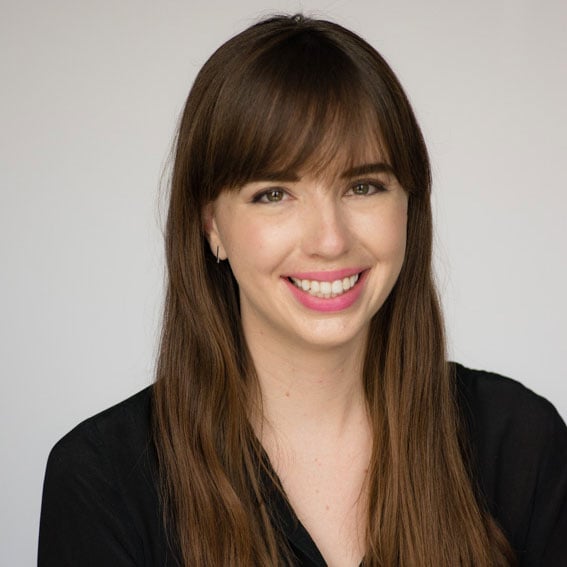 Mallory Busch
Mallory Busch is ThinkCERCA's Editor of Content Strategy. A graduate of Northwestern University, Mallory came to ThinkCERCA from stops in audience strategy at TIME magazine and news applications development at Chicago Tribune and The Texas Tribune. She holds degrees in Journalism and International Studies, and was a student fellow at Knight Lab in college.