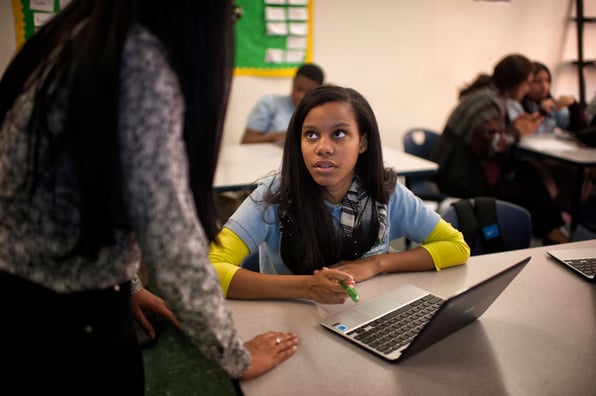 How Bibb County Designed their Literacy Plan to Align with the Redesigned CCRPI
Nine takeaways for supporting Georgia students with writing across the curriculum
In a discussion about Georgia's new ESSA plan, Dr. Tanzy Kilcrease, Assistant Superintendent of Teaching and Learning at Bibb County School District, shared how her team used a literacy plan to prepare students for Georgia Milestones and life beyond school.
For Georgia districts looking to make literacy a priority, the work of Bibb County demonstrates how a literacy plan aligned to the CCRPI can help students make strides in academic growth.
9 Takeaways for Fellow Administrators:
Emphasize Writing Across the Curriculum:

In Bibb County, students read and write in all core content areas. By writing, students build their critical literacy skills and learn to express their ideas. The students' writing provides teachers with valuable insight into their depth of comprehension in a subject or progress in developing a skill.

Communicate the CCRPI and ESSA Changes:

To improve students' content mastery, the Bibb team trained administrators and teachers alike to understand the changes with ESSA and CCRPI. This way, everyone knew the differences and the level at which Content Mastery plays a part in the overall CCRPI score.

Support all teachers with job-embedded training:

As Dr. Kilcrease described, the district provides training on Formative Instructional Practices (FIP). The team taught administrators and teachers how to respond to specific student needs and also involve their students in FIP.

Implement a formative assessment process:

By designating quarterly benchmarks for all students, the Bibb team sees insights into student progress and performance before the end-of-year Milestones. With this information, they can provide more support to students in demonstrated areas for growth throughout the year.

Provide guidance on reviewing data:

Once schools had quarterly data on student progress, the central district office helped individual school teams to evaluate the data. They also guided school teams through creating action plans for enrichment and intervention blocks, as informed by the data.

Empower students to take ownership of their learning:

The Bibb team made a commitment to provide all students with rigorous instruction and strategic support. In the process of working towards these goals, the district provided all students with clear expectations for learning, which in turn helped students to take ownership of their learning.

Create a guiding coalition to oversee literacy plans:

Bibb County created a "District Literacy Leadership Team" – consisting of teachers, administrators, community members, literacy specialists, and external partners like ThinkCERCA – to meet quarterly, monitor student progress, and advise on literacy instruction.

Develop a curriculum map before the school year begins: With Bibb County using ThinkCERCA to provide a digital curriculum and personalized writing platform, the ThinkCERCA and Bibb teams mapped out a curriculum plan before the school year began.

This way, literacy plans were directly aligned to instruction, and students had explicit blocks set aside for enrichment.

Use learning walks to get a sense of strong classroom practices:

Bibb County hosted "learning walks" to observe literacy instruction in several classrooms. These walks enabled teams to gain a better understanding of strong classroom practices, and helped facilitate literacy collaboration across curricular teams.
Continue Your Learning About CCRPI:
In this next blog post, we discuss four ways ThinkCERCA helps schools prepare for Georgia's College and Career Ready Performance Index.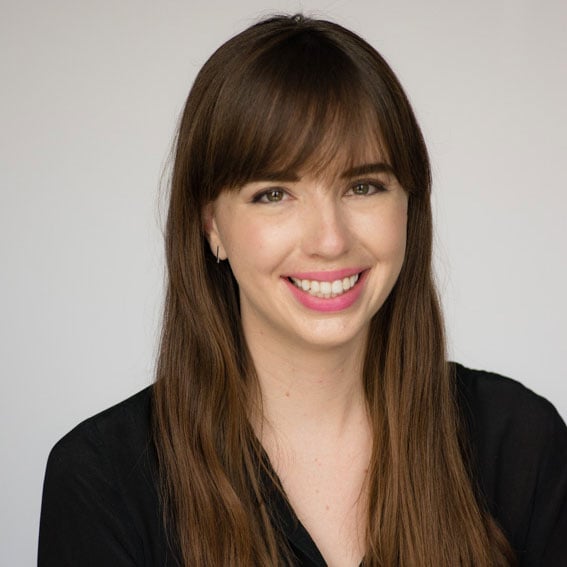 Mallory Busch
Mallory Busch is ThinkCERCA's Editor of Content Strategy. A graduate of Northwestern University, Mallory came to ThinkCERCA from stops in audience strategy at TIME magazine and news applications development at Chicago Tribune and The Texas Tribune. She holds degrees in Journalism and International Studies, and was a student fellow at Knight Lab in college.