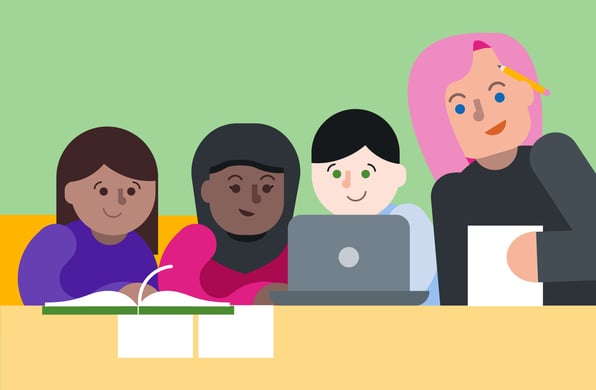 How to Help Teachers Differentiate in the Classroom Effectively
Focusing on time and task can improve differentiated instruction for diverse learners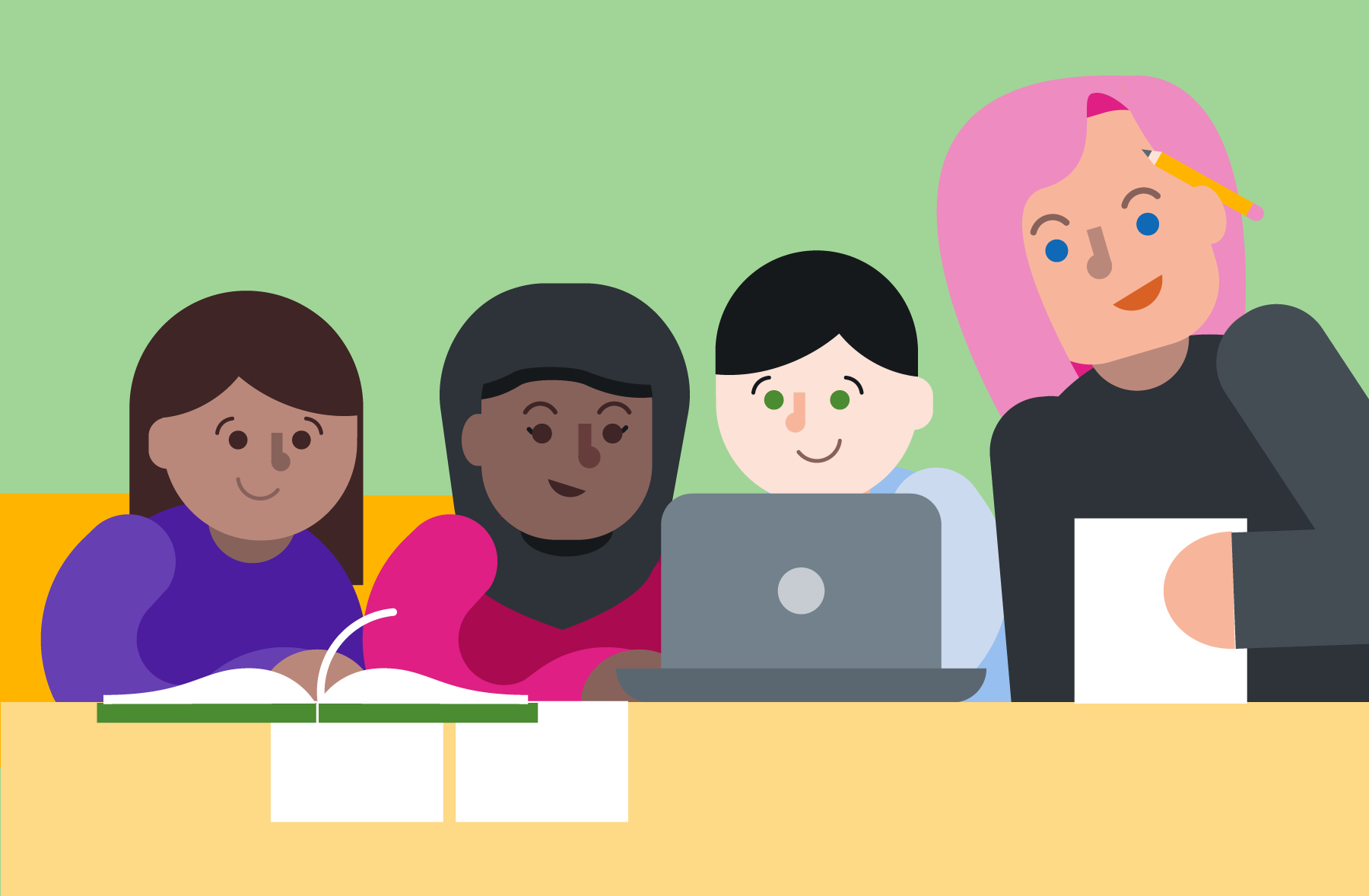 Differentiation dates back to one-room schoolhouses with one teacher responsible for educating students in a diverse range of grades, ages, and ability. When schools transitioned to grade-specific classrooms, it was assumed that children of the same age could learn the same materials at the same pace. And yet, many students still struggled.
Today, despite advances in curriculum, instruction, and education technology, differentiation remains a challenge for teachers. Research shows that differentiation can have a significant impact on student growth, but it is time-consuming and requires sophisticated classroom management skills. So the age-old question persists, "How do we ensure students are working at a challenging yet appropriate level in a collaborative classroom?"
Differentiation requires instruction to be individual and shared. As you can imagine, an individual teacher might find it challenging to balance both. When teachers teach to the middle they only have to worry about that one particular text or that one particular lesson; when other activities are included, it becomes harder to support a classroom full of students with a variety of needs. Students might be differentiating on paper, but what about in classroom activities?
Teachers who want to differentiate effectively should understand each student's needs. This will allow them to adjust time and tasks accordingly.
Differentiation Focus: TIME
Teachers who differentiate effectively work diligently to ensure that all students push themselves further, achieve more than they thought they could, and understand that learning involves critical thinking. They should also work to ensure that all students consistently experience the reality that success stems from hard and informed work. If students don't feel motivated, they're not going to put their best foot forward.
Differentiated classrooms use time flexibly and allocate time appropriately for tasks that might take some students more time to complete. If a student is flying through an assignment, the next assignment should be more challenging. Understand the student, understand where they are, and adjust time accordingly.
Differentiation Focus: TASK
Typically when teachers lesson plan, they plan a lesson that addresses the overarching theme or essential question of the unit. When teachers differentiate, they have multiple activities or tasks embedded into a single lesson. It seems like so much more work, but with tools like ThinkCERCA, the leveled lessons are already created for them, giving teachers the tools and resources they need to differentiate with ease.
Differentiated classrooms begin with instruction that engages every student regardless of their level of understanding on the subject. Instruction should be modified so that each student takes away the skills and knowledge necessary to move on to the next phase of learning. Moreover, teachers in differentiated classrooms accept, embrace, and plan for the fact that each student is an individual who brings many commonalities and differences to the classroom.
Although a classroom might have students who are on different reading levels, every student present should be engaged in a fruitful conversation on the topic. A differentiated classroom doesn't have to be separated into groups; it should feel like a community where every member has a voice.
While task and time aren't the only factors of efficient differentiation, they are important to monitor to ensure that individual students are in the same room. Keep in mind that to differentiate, teachers have to tailor the assignments to match the needs of their students.
Our downloadable Differentiation Feedback Guide is a resource that administrators can use with teachers to observe classrooms and provide feedback, making it easier to answer these questions and note what is or isn't useful in the classroom.
Differentiation is key to student achievement and engagement. What are some core principles of differentiated instruction in your classroom or school?
Amy Jackson, NBCT
Amy comes from a special education teaching background in Chicago Public Schools and brings her teacher perspective to her role as Director of School Partnerships. She earned her bachelor's degree in elementary education from the University of Illinois Champaign-Urbana, and her master's degree in special education from Dominican University.

Amy served as her school's Response to Intervention (RtI) coordinator as well as the special education case manager. Amy also earned her National Board Certification in 2012 and has written for several curriculum projects.