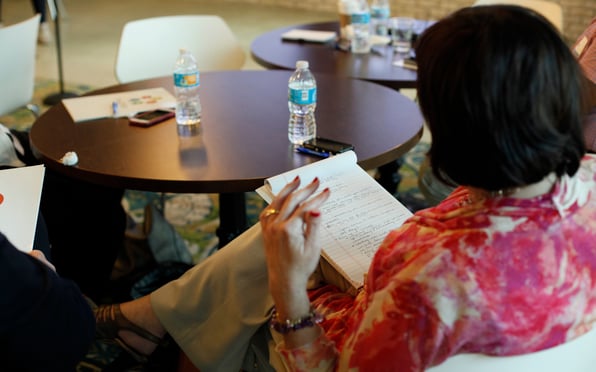 How to Set Ambitious Goals with OKRs
The same process Google uses to reach objectives can work for your school or district teams.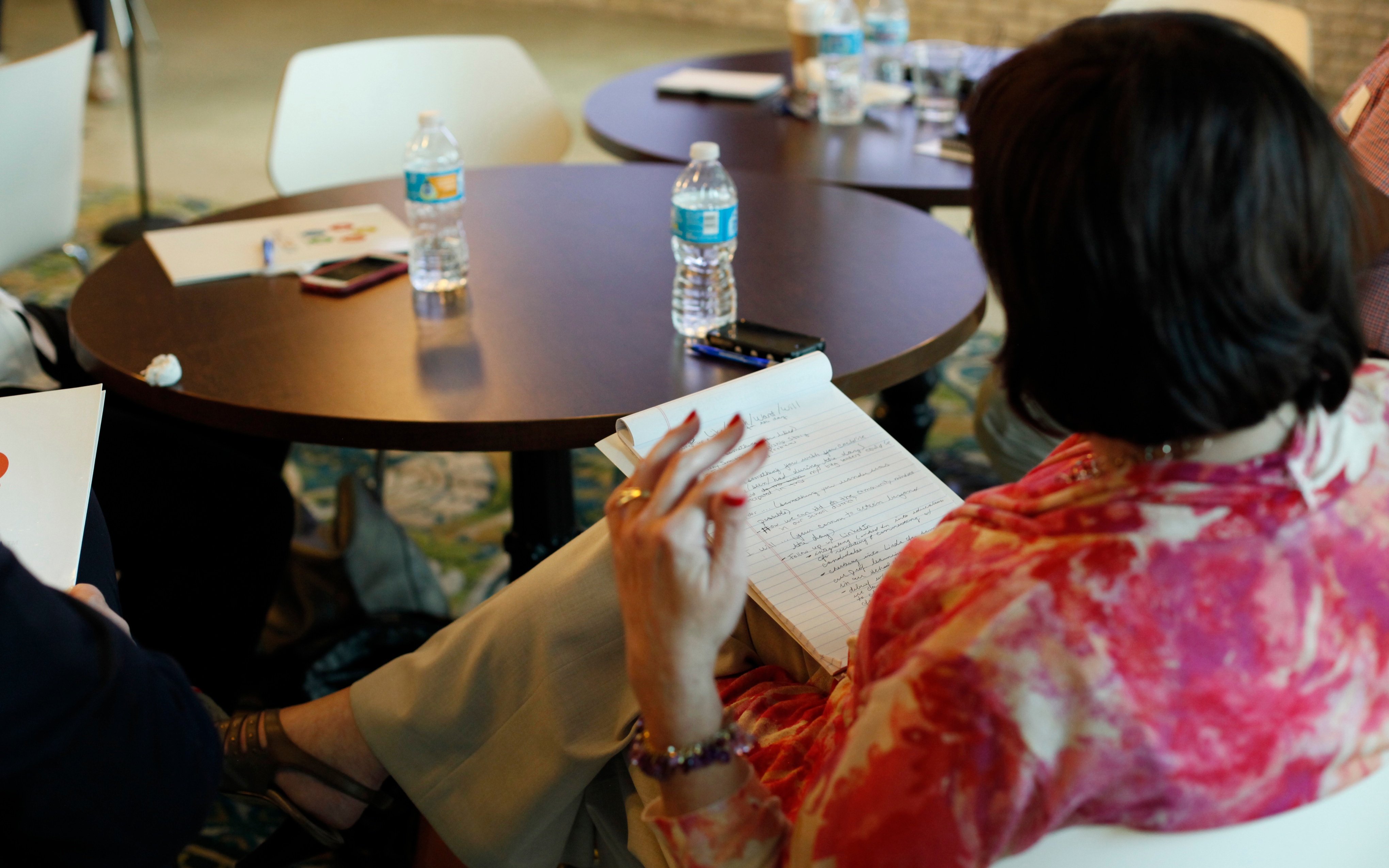 From the teacher to the principal to the superintendent, everyone who devotes themselves to education is in pursuit of one mission: empowering students with the skills and knowledge to be successful in their futures. But like at all organizations, missions can be approached and measured in myriad ways, which poses a challenge for leaders wanting to keep their team pointed in the same direction.
At ThinKCERCA, we use a system called OKRs to help us set and measure focused, ambitious goals that are all in support of the organization's larger mission. Initially developed by Intel in the 1970s, the OKRs framework has since been adopted by companies like Google and Twitter. If you're aiming for impactful change and tangible results, OKRs can be just the process to help you get there.
OKRs Vocabulary:
O = Objective
KR = Key Results
Objectives are intended to be mini mission statements designed to inspire your team. For example, "help every teacher become a literacy teacher." Key results are the quantitative metrics for tracking progress on your objective. We also plan out key activities (the work we plan to do) to help guide our daily and weekly priorities.
Now, this can seem like a lot. (Exhale.) And, adjusting to any new progress-tracking system can be frustrating at first. Undoubtedly, there will be bumps and required tweaks along the way. But when we shoot for the moon, it's helpful to have a North Star to guide us along the way.
OKRs Explained: A System for Setting and Tracking Goals


1. Setting Objectives
Good objectives should be qualitative (save the numbers for your key results!), inspirational, time-bound, and actionable by your team independently from other departments. They are usually set quarterly, but find a cadence that works well for your organization. The most important thing to remember is that your objective should be achievable within the time frame you establish.
As Christina Wodtke, author of Radical Focus: Achieving Your Most Important Goals with Objectives and Key Results, says, a good objective "is designed to get people jumping out of bed in the morning with excitement."
To begin, solicit suggestions from your entire team on what the objective should be and include senior team members in an official brainstorming process. This will help create buy-in at all levels.
Consider this hypothetical objective for a district that is in the process of rolling out a new cross-curricular, personalized literacy initiative:
Launch a rigorous personalized literacy initiative that develops students'
critical literacy skills and puts them on a path to success.
It is inspiring, ambitious, and time-bound. But most importantly, it sets a purpose for the entire team.


2. Establishing Key Results
Now, how will we measure this objective?
Using the example above, start by brainstorming some key results that are indicators of students developing their critical literacy skills. Typically, an objective will have three to five key results to go along with it. Key results should always be quantitative, and thus measurable. Since student outcomes can take time, also consider metrics that indicate a strong promise of student results based on improved teaching and learning practices (i.e. engagement, use of data, strategic lesson planning, etc.).
Potential Key Results:
X% of students meeting growth goals on mid-year baseline writing assessments

X% of students who are proficient at writing claims


X% of teachers incorporating reading and writing into instruction
Collectively, your key results should help inform the degree to which your objective has been met. And just like your objective, they should be ambitious. As Christina points out, "As you set the KR, you are looking for the sweet spot where you are pushing yourself and your team to do bigger things, yet not making it impossible. I think that sweet spot is when you have a 50/50 shot of failing."


3. Brainstorming Key Activities
The last step of the OKRs process will be to outline the actions that your team will take to support your key results.
For example:
Key Activity: Teachers will receive PD on teaching literacy at the start of the year

Key Activity: Each student must complete beginning and middle-of-year baseline writing assessments

Key Activity: Each student must complete 5 ThinkCERCA lessons by the end of the semester

Key Activity: School leaders will establish a monthly time for teachers to collaborate on literacy best practices across the curriculum

Key Activity: Students will practice writing a claim in every subject
Tracking Your Progress


The OKRs process is a boon to organizing work around big picture goals. It isn't meant to encompass everything you do (there will always be other tasks that come up), but it should provide your team with a focus to help prioritize efforts.
Rather than establishing your OKRs and forgetting about them until the end of the quarter or semester, check in regularly with your team on progress and use it as an opportunity to adjust key activities as necessary.
"A great goal is a powerful tool, but it's not enough," says Christina. "A leader needs a way to ensure that her organization lives that goal. The real power of the OKR system is figuring out how to live that goal every day, as a team. OKRs are best achieved if they are baked into the daily and weekly cadence of a company, from planning meetings and status emails."
At the end of the time period, set aside some time to grade your progress (getting 70 percent to goal in the OKRs world is considered good!), discuss what went well and didn't, and use your learnings to establish new OKRs for the upcoming quarter or semester.
Learning More


If your team has a hard time mobilizing around a common, ambitious goal, OKRs just might be the thing that helps your team to dream big while focusing on the right priorities. There are endless options for learning more about OKRs and ambitious goal-setting. Here are a few of our favorite resources to get you started: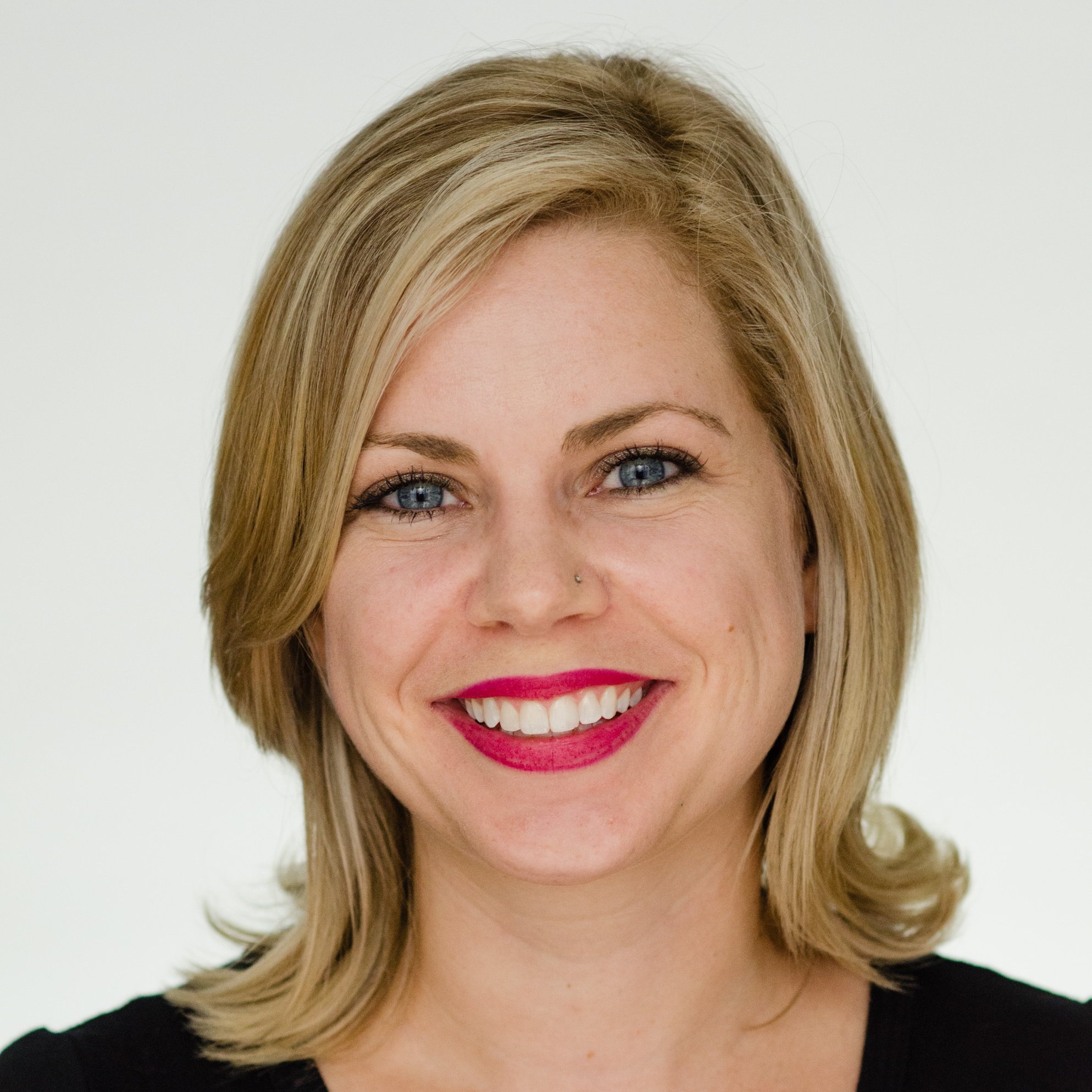 Elizabeth Riley Boyer
Elizabeth Riley Boyer is an experienced journalist, digital content strategist, and operations manager. Prior to joining ThinkCERCA, she was part of the founding team at Impact Engine, Chicago's first social impact investment fund and accelerator. As Impact Engine's Director of Operations & Communications, Elizabeth oversaw the company's overall processes, day-to-day planning and finances, curriculum development, marketing strategy, and community outreach.

Elizabeth also spent three years at Chicago magazine, most recently as its Digital Engagement Editor, where she managed the organization's social media and reader engagement initiatives. Elizabeth also works as a freelance content strategist, writer, and communications consultant. Her recent writings on impact entrepreneurship have been featured by the Huffington Post and Crain's Chicago Business.

In 2007, Elizabeth helped open a private school for underprivileged children while volunteering for a nonprofit organization in the Dominican Republic. This experience inspired her to quit a paper-pushing job at an insurance brokerage firm to pursue a master's degree in journalism from Northwestern University. Elizabeth also holds a bachelor's degree in American studies from the University of Texas at Austin.