Introducing a Redesigned ThinkCERCA for Students
We've made several improvements to ThinkCERCA ahead of the 2019-20 school year.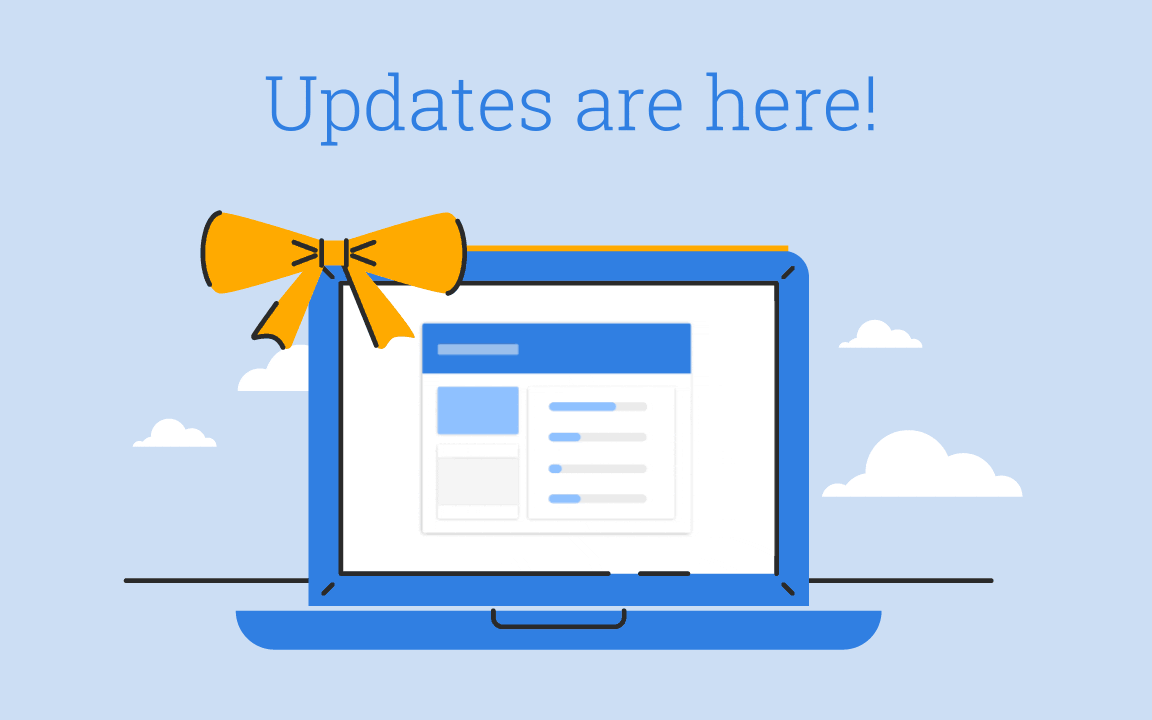 A new school year brings new updates to ThinkCERCA. This year, our team is excited to share a redesign of our student experience, a more streamlined rostering process, and many new lessons for teachers and students to use.

While the work to enhance ThinkCERCA is never done, we hope these back-to-school updates can help teachers in all classes leverage literacy instruction throughout the year.

---
Redesigned Writing Lessons
Students in ThinkCERCA now have access to a new format for Writing Lessons, which have been designed to provide students with practice in writing as a recursive process.
The new Writing Lesson design is organized into three sections that reinforce the connections inherent to reading and writing:
Learn

This section helps students activate their background knowledge, gather information through texts and vocabulary, and practice skills necessary to consume complex information.

Plan

This section guides students through how to organize their thoughts, clarify their own points of view, and prepare to write by noting evidence from the text.

Create

In this section, students complete a formal piece of writing. In the process, they synthesize ideas and demonstrate learning. They also have opportunities to discuss feedback with teachers and peers, and then apply that feedback to their final piece of writing.
---
Streamlined Rostering Process
Districts that are compatible with popular school information systems (SIS) can now use these systems to automatically sync rosters with ThinkCERCA.
Compatible SIS services include:
Infinite Campus
Skyward
ClassLink
PowerSchool
With this new integration, we hope to reduce the time traditionally spent uploading rosters and ensuring roster information is accurate.
---
Teacher Training Courses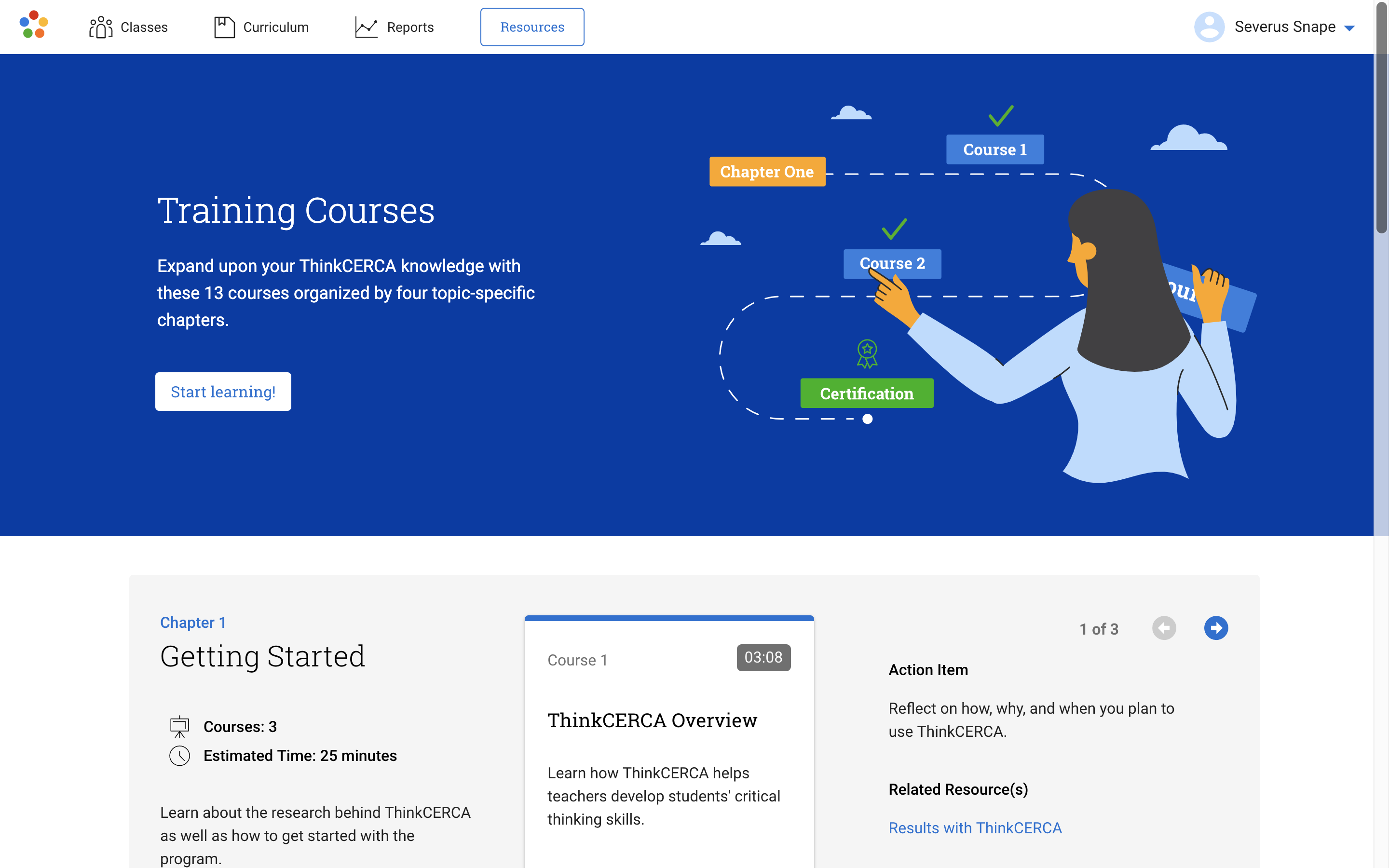 ThinkCERCA teachers now have access to short Training Courses that can be viewed on-demand. These courses, which are accessed through the top-right dropdown in ThinkCERCA, provide instruction on how to use ThinkCERCA with recommended best practices to achieve growth in student outcomes.
The courses are organized by four topic-specific chapters, including:
Chapter 1: Getting Started
Chapter 2: Experiencing Lessons
Chapter 3: Implementation Resources
Chapter 4: Grading Resources
Once teachers complete all courses in a chapter, they have an opportunity to take a quiz and achieve a certification in that chapter.
---
Redesigned Skills Lessons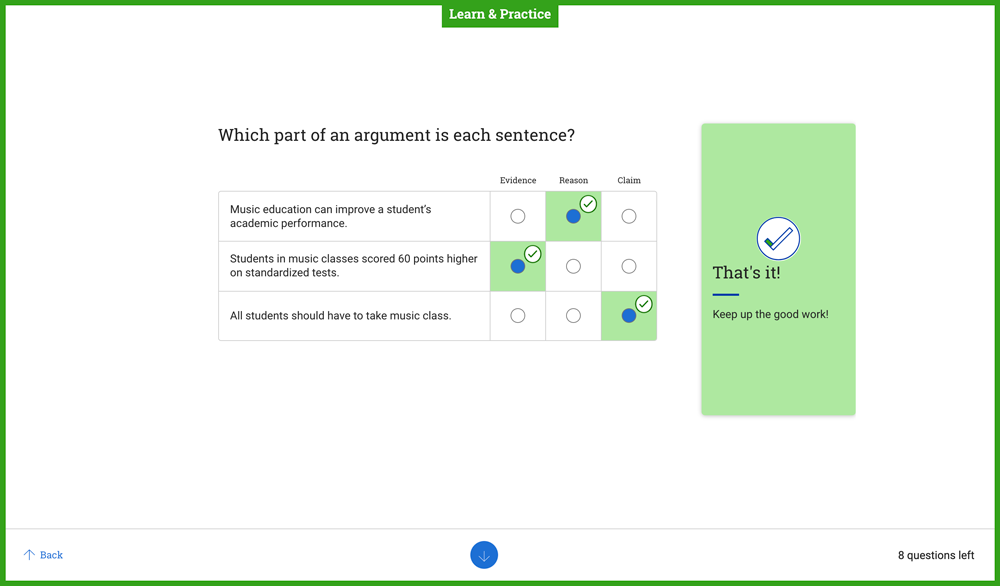 This year, the ThinkCERCA team redesigned our interactive Skills Lessons, which are an educator favorite for teaching critical literacy skills in tandem with a Writing Lesson.
With this redesign, Skills Lessons now provide a more fluid progression of the learning, practice, and assessment components of the lesson. As students sharpen their discrete literacy skills, they have access to hints and rationales that explain the solution to a question. This instant feedback helps students understand how to apply a skill or concept to their writing.
---
New Lessons, Novel Guides, and Teacher Resources
Over the last year, our Curriculum & Instruction team has been hard at work creating new lessons, resources, and assessments for teachers to use in the 2019-20 school year and beyond.
Based on teacher feedback, we have released new and refreshed resources and materials, including:
A Core ELA Curriculum for grades 6-8 with 10 units for full-year instruction
New Writing Modules, such as:
A Teacher Resource Packet, with guides for:

Vocabulary
Speaking and listening
Grading and feedback
Student engagement

Novel Guides for certain books, including:

The Giver
Holes
A Wrinkle in Time
Hatchet
The Book Thief
Into the Wild
The Hunger Games
And more!
---
Over the course of the next year, we'll be adding even more features to ThinkCERCA. Stay tuned for new teaching supports, class discussion prompts, teacher supplements, Skills Lessons, narrative lessons, and Social Studies content.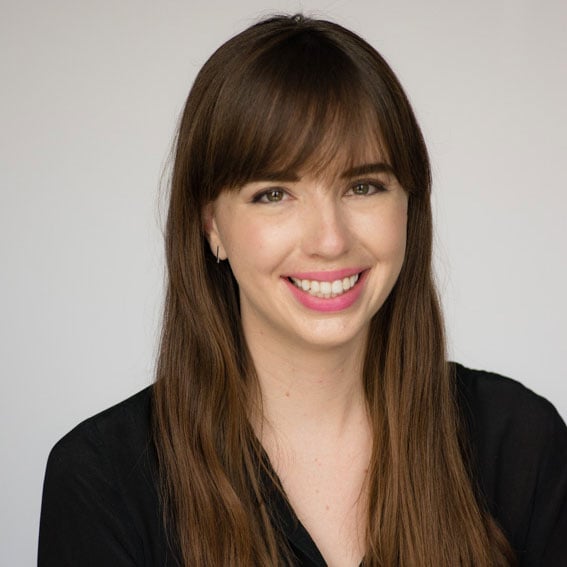 Mallory Busch is ThinkCERCA's Editor of Content Strategy. A graduate of Northwestern University, Mallory came to ThinkCERCA from stops in audience strategy at TIME magazine and news applications development at Chicago Tribune and The Texas Tribune. She holds degrees in Journalism and International Studies, and was a student fellow at Knight Lab in college.
Like Us on Facebook

Did you learn something from this article?
Like ThinkCERCA on Facebook to see more of this content.