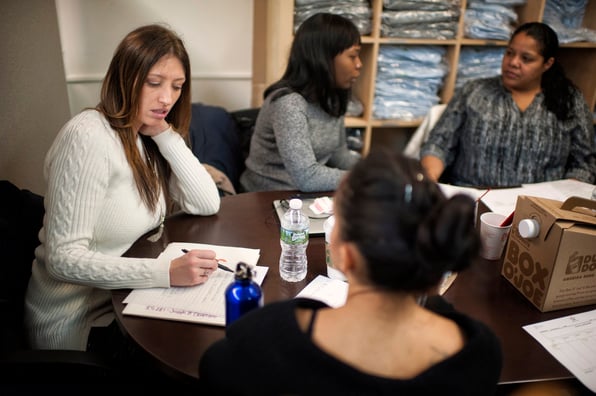 Making Time for Cross-Curricular Collaboration
Ensure successful cross-curricular collaboration with these helpful tips.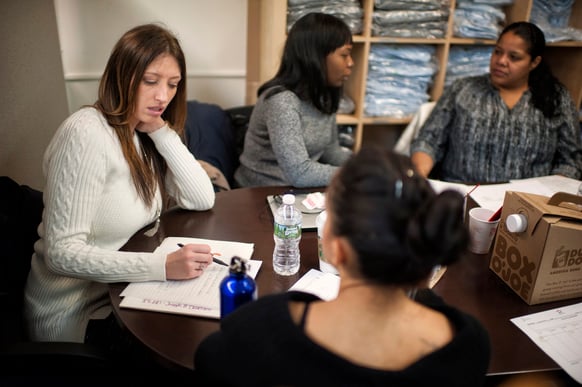 In the last decade, there has been a gradual shift from isolated instruction and learning, to co-teaching and collaboration. Most school administrators now realize the proven benefits that cross-curricular collaboration has for both students and teachers. This 21st-century style of teaching helps students draw connections between subject areas, and provides active and experiential learning. Moreover, it facilitates a shared vision amongst teachers through meaningful collaboration across disciplines. For students to start thinking about subjects as interdependent, they need to experience those connections hands-on through daily instruction.
If you want to be successful in providing opportunities for your teachers to partake in cross-curricular collaboration, there are a few practices we recommend implementing.
Set up opportunities. Before asking teachers to collaborate with one another, everyone should be on the same page. Teachers need adequate time to collaborate with their colleagues across content areas for a blended literacy initiative to have long-term success. The best way to do this is to set aside dedicated time for staff to discuss and strategize before, during, or after school, by offering:
Prep periods

Team time

Professional Learning Communities (PLC)

Good collaboration requires time and a clear focus or goals to work on together. The more aligned teachers are on students' needs, the more impact they can have on student growth.
Provide guidance. Instead of asking a math teacher and an ELA teacher to collaborate on a unit without giving any direction, provide your team with examples of how other schools have implemented cross-curricular collaboration. More specifically, how they've achieved success. Like, for instance, when this social studies teacher from Healy Elementary collaborated with an English language arts colleague on a ThinkCERCA poetry lesson, which had students explore the harsh reality of the Civil War.
Another way to encourage teacher collaboration is by providing overarching themes throughout the school year. For example, let's say this week's theme is "genetics." A science teacher could prepare a lesson using Punnett squares to predict genotypes, while a social studies teacher might discuss a text about tracing a line from the first black slave to the first black president.
Encourage co-teaching. It's one thing to co-plan lessons, but don't dismiss the idea of co-teaching lessons. In their book, Interactions: Collaboration Skills for School Professionals, Marilyn Friend and Lynn Cook suggest you, "ask two teachers to share instructional responsibility for specific content or objectives with mutual ownership, pooled resources, and joint accountability." There are various approaches to co-teaching for teachers to choose from, such as:
One teach, one observe: One teacher provides instruction while the other observes the students.

One teach, one assist: One teacher takes on instruction while the other moves around the classroom, assisting students who need help.

Parallel teaching: The class is divided into two groups and each teacher presents the material to their group.

Station teaching: Students are divided into groups, but both teachers are actively involved in instruction.

Alternative teaching: One teacher takes a small group of students and provides them more intensive or specialized instruction.

Team teaching: Both teachers teach the lesson at the same time.
Not only does cross-curricular collaboration teach students how to view the similarities across disciplines, but it also helps teachers modify and accommodate the individual needs of each student. Although it may take time to implement in the beginning, providing teachers with the time, guidance, and resources to collaborate in the classroom will contribute to an enriched learning environment for all types of learners.
Alexandra Pratt
Alex is an experienced content strategist, digital marketer, and storyteller. Prior to joining ThinkCERCA, she worked at Yik Yak, a mobile app startup. As Yik Yak's Content Marketing Manager, she developed the company's content strategy, launched campaigns that amassed hundreds of thousands of new users, and grew Yik Yak's social media communities to over 2 million followers worldwide. In addition to working as ThinkCERCA's Inbound Marketing Manager, Alex is also a freelance content strategist and writer. In her spare time, she enjoys working out, spending time outdoors with her family, and volunteering with Autism Speaks and the Special Olympics of Georgia. Alex earned her Bachelors of Science from Kennesaw State University in 2011 and hopes to further her formal education in the years to come.