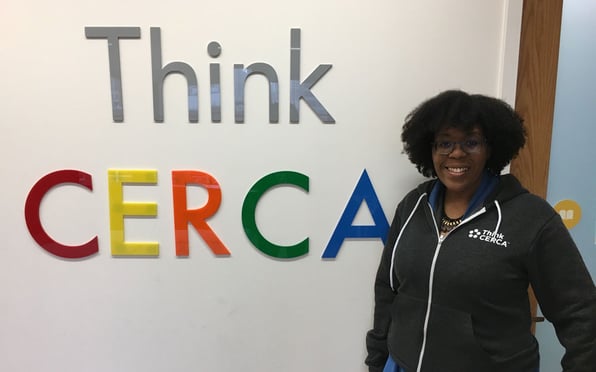 Meet Kolani Fowler, the Newest School Success Manager
Kolani used ThinkCERCA as an ELA teacher. Now, she's joined the team to support ThinkCERCA teachers in the Southeast.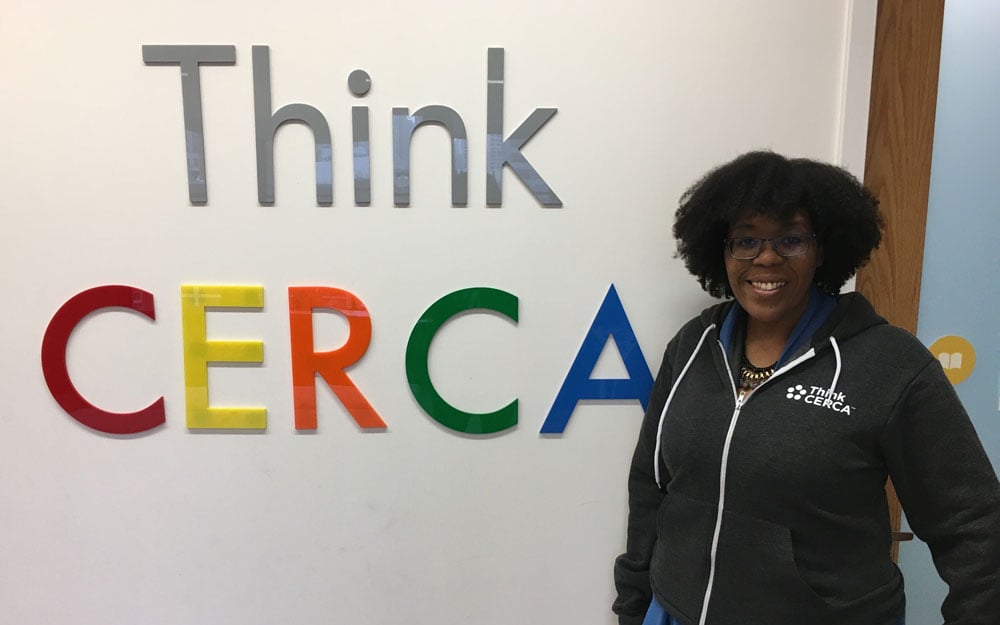 Kolani Fowler, a former English language arts teacher with 20 years of experience, has joined ThinkCERCA as the team's newest school success manager. In this role, Kolani will work side-by-side with ThinkCERCA schools to help teachers make the most of literacy instruction.
Kolani comes to ThinkCERCA straight from the classroom, where she was a high school teacher in Charlotte, North Carolina. Kolani also helped lead a ThinkCERCA implementation at her school, and is presently pursuing her doctorate in curriculum and instruction. She will be supporting ThinkCERCA teachers throughout the Southeast region.
---
Q&A with Kolani
ThinkCERCA: Can you tell us about your career journey in education?
Kolani: I began teaching as a substitute teacher in Dayton Public Schools before I sought my degree in Education of Adolescence and Young Adults. Prior to coming to education my background was journalism and theater performance arts.
ThinkCERCA: How long have you been an educator? What and where did you teach?
Kolani: I have worked in the education field for 20 years. I have been a full-time teacher for 14 years. I have taught English language arts, theater communications, creative writing, and journalism. I have taught in Dayton Public Schools, Whitehall City Schools, Sinclair Community College, the Montgomery County Juvenile Correctional Facility, and most recently Charlotte-Mecklenburg Schools (CMS).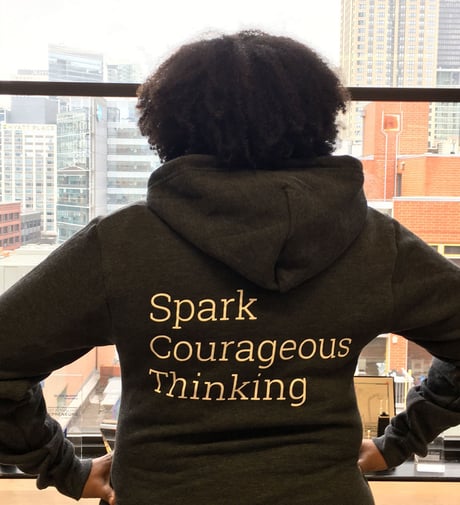 Kolani at ThinkCERCA's office in Chicago
ThinkCERCA: What inspired you to join ThinkCERCA?
Kolani: I was one of the teachers charged to pilot ThinkCERCA for CMS in 2018. I immediately fell in love with it as a supplement to my lesson plans. I was a floating teacher, and it made it easier to implement direct instruction while also tracking student growth in reading comprehension and argumentative writing. I implemented ThinkCERCA with fidelity, and I saw 100% of my students grow, most met state expected growth, and many exceeded growth.
ThinkCERCA: What are you looking forward to doing as a School Success Manager (SSM)?
Kolani: As an SSM, I want to ensure teachers develop a love for ThinkCERCA the way I did. I hope to offer a perspective for how ThinkCERCA can be used to help all students reach a set literacy goal of growth, in a personalized, differentiated way.
ThinkCERCA: What advice would you share with teachers who are using ThinkCERCA?
Kolani: ThinkCERCA will empower you by allowing you to make it work for you and your students. You can use this platform to work smarter not harder, while empowering your students to think deeper and develop their voice.
ThinkCERCA: What's your favorite ThinkCERCA Writing Lesson?
Kolani: That's a tough one. I love pairing The Necklace with The Gift of the Magi. My students always have rich conversation about the protagonists and each of their choices. This enables us to discuss the three types of irony and the themes of love, sacrifice, and money. It's really interesting to me to see how the students lead the conversation and make text-to-self and text-to-text connections.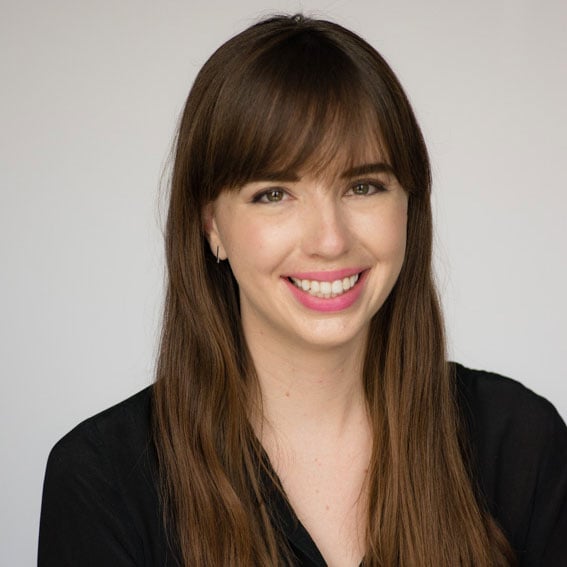 Mallory Busch
Mallory Busch is ThinkCERCA's Editor of Content Strategy. A graduate of Northwestern University, Mallory came to ThinkCERCA from stops in audience strategy at TIME magazine and news applications development at Chicago Tribune and The Texas Tribune. She holds degrees in Journalism and International Studies, and was a student fellow at Knight Lab in college.