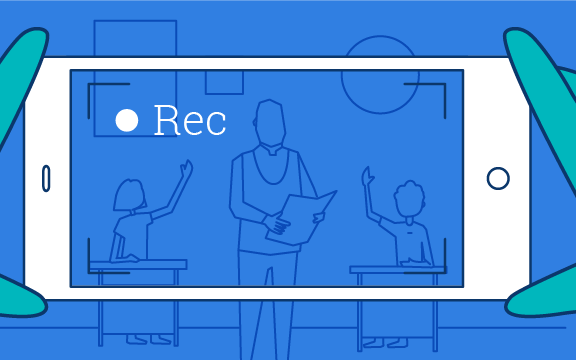 Our Favorite Videos Showing How Teachers Use ThinkCERCA
Looking for ideas? See how teachers across the country use ThinkCERCA in their classrooms.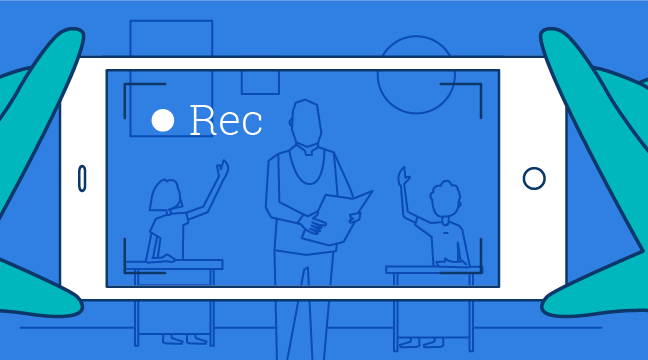 This spring, for the second year in a row, we asked teachers from across the country to show us what ThinkCERCA looks like in their classrooms.
And the ThinkCERCA community delivered.
From station-based rotations to test prep to debate, teachers showed us the many ways ThinkCERCA can be a part of regular classroom instruction.
Take a look below to watch our favorite classroom videos, including the winning video submitted by Windsor Central Middle School in New York.
---
Winning Video: Windsor Central Middle School
Windsor, New York
In this video, Teacher Bridget Wilson uses the CERCA Set on social responsibility to segue to a unit on Frederick Douglass.
"During this activity, students applied their knowledge of speaking up against injustices and learned about current individuals who did so as well," the Windsor team shared with ThinkCERCA.
"The student are able to grow as both readers and writers. They have differentiated texts, but they are all able to understand the importance of social responsibility and collaborate with several other students in the class."
In this activity, the students completed steps 1, 2, and 4 of ThinkCERCA.
---
St. Augustine Prep
Milwaukee, Wisconsin
In these videos, Teacher Autumn Yong and her students talk about their favorite aspects of ThinkCERCA, and how it's helped them to prepare for high school.
"Since September until now, [my students'] growth has been just astronomical in the writing. It's been amazing," Autumn told ThinkCERCA. "They are so engaged and they've grown so much in their reading and writing skills."
---
Wilson Elementary
Youngstown, Ohio
In this video, Teacher Diane Herdman uses ThinkCERCA to help her students prepare for the Ohio AIR Assessment.
"Students love using ThinkCERCA and it specifically walks them through the process of writing an argument," Diane said. "They also feel successful when completing these lessons as the scaffolding helps them to complete the assignment in chunks. They like that the texts can be different based on their student profile."
---
Henry L. Stimson Middle School
Huntington Station, New York
To teach a lesson about entrepreneurship, Teacher Dawn Marie Shikarides led her class through an activity to activate their background knowledge before starting on an Applied Reading and Writing lesson.
"This activity impacts instruction because it allows students to lead the lesson," Dawn said. "They can use what they already know to practice connecting to the text through writing, in this case, the CERCA step one, and discussion."
---
Imagine Foundations Leeland
Upper Marlboro, Maryland
Teacher Kadia Brown uses ThinkCERCA to reinforce the skills her students learn in class.
After reading "The Tell-Tale Heart," Kadia's class takes a look at ways that the author, Edgar Allan Poe, builds suspense in the text. They use ThinkCERCA to dive deeper on the concept of the unreliable narrator.
---
J.C. Booth Middle School
Peachtree City, Georgia
In this video, 7th-grade students in a science class find text evidence, give peer feedback, and edit their original writing.
As Teacher Kristen Butera said, "Students are engaged and willing to take chances because we do the writing in small groups."
---
Chaney High School
Youngstown, Ohio
In this video (which showcases the best music and graphics of any submission ThinkCERCA received), 9th-grade students at Chaney High School in Youngstown, Ohio use ThinkCERCA to review subject-verb agreement and collaboratively create anchor charts with key ideas, details, and examples.
Instructional Framework Specialist Jason Yemma told ThinkCERCA, "Students have become better writers. More specifically, students are more self-aware of proper argument and grammar in their writing. [My colleague] Ms. Faison also uses ThinkCERCA as a resource to build a collaborative learning environment in her classroom."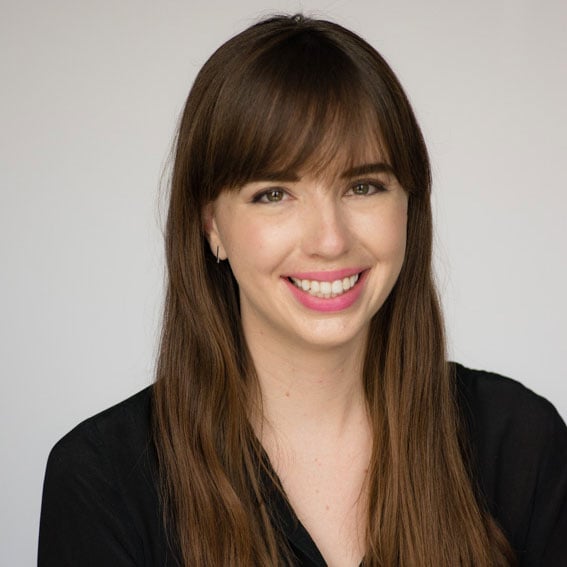 Mallory Busch
Mallory Busch is ThinkCERCA's Editor of Content Strategy. A graduate of Northwestern University, Mallory came to ThinkCERCA from stops in audience strategy at TIME magazine and news applications development at Chicago Tribune and The Texas Tribune. She holds degrees in Journalism and International Studies, and was a student fellow at Knight Lab in college.