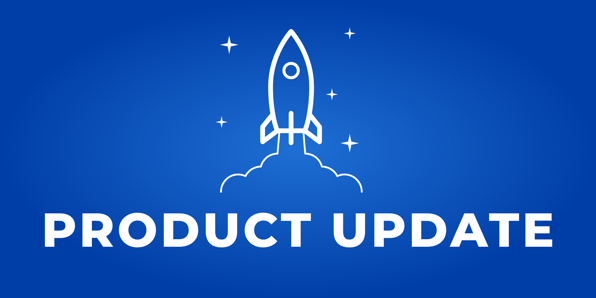 Product update: Rubrics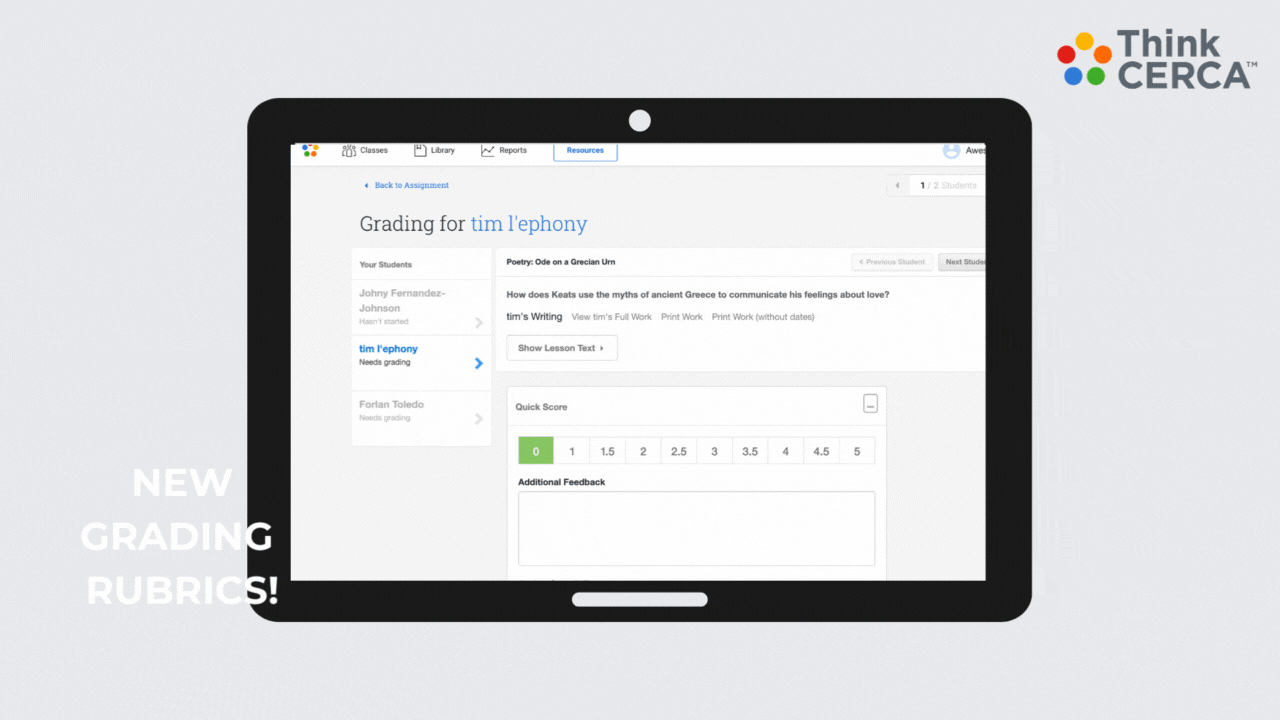 Welcome back to school! As we kick off the 2022-2023 school year, we would like to share some important updates about our feedback experience for teachers and students.
The decisions we make with regard to rubrics are never taken lightly, given the overlap between our rubrics, the student-centered values professional educators bring to their assessment work, and the high-stakes testing that has an impact on all stakeholders.
We believe:
Assessments are an opportunity for learning and our rubrics are an opportunity to help teachers and students understand what students know, understand, and are able to do as well as what might be the next best steps for their learning
Writing is never mastered, so we treat all writing as an example of one's attainment in a moment of time, not as definitive proof of a certain set of capabilities.
Scores on our rubrics should be treated as progress markers, and the personal growth focus should be assigned based on what is best for that student at that moment in time.
Rubrics help teachers grade for equity, ensuring they are keeping expectations equally high for all students regardless of local contexts.
This year, you'll see:
Streamlined 5 categories instead of 7, which makes the rubric easier for students to understand and increases the speed of grading.
Our new "Coherence" category takes the place of Reasons and Organization to address how well a student has organized and maintained their argument throughout the paper.
"Audience Appeal" now encompasses tone and style, as well as grammar and language conventions. This helps students understand the "why" behind these critical skills.
Here's a look at the reasoning behind each decision. Five design principles guide the explanations for each updated feature.
Giving actionable feedback to students. Each level of achievement has a clear set of criteria that helps students understand where they are and what they need to achieve at the next level. This does NOT include comprehensive descriptions of 2 or 4, because of the wide range of issues found at those achievement levels. Since one description cannot accurately capture all the possible action steps, teachers should have students look to the next level up (3 or 5) to find the criteria that they should include to move to the next level.
Providing encouraging language so students remain motivated in the very personal work of learning to express their thoughts effectively. Criteria descriptions refer to "the piece of writing" versus the writer's performance and describe the "draft" rather than the student's skill level. This helps students understand that growth in these skill areas is possible for every writer.
Clearly distinguishing one level from another, particularly at the 2 and 4 levels. For many years, teachers have asked us to spell out exactly what a level 2 or a 4 is and we have resisted. Throughout the latest round of testing with dozens of teachers across many states, we remained committed to a 5 point rubric that leaves teachers with the flexibility to assign a level 2 and 4 without being forced to choose a description that may not capture why the draft has not achieved a 3 or a 5.



With the guiding principle of actionability at the forefront, we instead encourage teachers to use the criteria at the next or, better, the highest level of attainment as a checklist. While there may be many unique contributing issues behind these levels of achievement, the reason writing achieves a 2 or a 4 is that the criteria in levels 3 or 5 simply weren't yet met.





We also added labels. Beginning, Approaching, Developing, Proficient, and Advanced labels should help teachers further reflect on the assignment of a specific score level. For example, teachers can ask, " based on the criteria, is this truly an advance performance (5) based on grade level expectations, or is this proficient (4), meeting grade level expectations but not exceeding them?"

Giving feedback with fewer clicks because grading is already a lot of work. Because of this, we have:

Moved from a 7-aspect rubric to a 5-aspect rubric.
Collapsed audience-appropriate language and the conventions of English to one aspect, since language is the major driver of achievement in both areas.
Combined a few criteria into a single aspect for evaluation-
Coherence. Coherence within a piece of writing refers to the connections between ideas that create a logical flow that readers can follow. The concepts of introduction, an organizational structure provided by the set of reasons used to support the claim, and the conclusion are captured in this aspect of the rubric. A piece of writing achieving high levels of coherence has a clear beginning and end and provides a clear organizational structure while connecting ideas in a logical flow.
Kept Reasoning as a distinct aspect for evaluation, since development and support aspects are often the biggest challenges writers face, and we wanted to provide multiple specific and actionable criteria for this aspect of the rubric. Reasoning, after all, is where critical thinking learning is truly made visible.

Scoring that is equitable without being discouraging.


In our continued quest to support equitable access to high expectations, we remain committed to a 5-point rubric for two reasons:

In multiple scoring experiments with 4-point rubrics, we found teachers feeling forced to provide scores and accompanying descriptions of criteria that did not accurately capture the students' level of achievement. The addition of the 5th level and the less restrictive descriptions at levels 2 and 4 allowed teachers to provide accurate and actionable feedback in the scoring process. However, we will soon be adding a selection of feedback stems to make this feedback even more precise and actionable as a result of the feedback experiments.

With the guiding principle of using writing assessment for learning, we want to err on the side of giving credit where credit is due without inflating scores or being unnecessarily harsh in numerical terms when giving formative feedback.





For example, in a 4-point rubric, when a student who is missing a single criterion in the level 4 description achieves a 3 versus a perfect 4, the student achieves a 75% (often a C.) In a 5-point rubric, that same imperfection will come with a more appropriate score of 80% (often a B) that accurately describes a proficient piece that has room for improvement.
In short, we are erring on the side of praising the positive and allowing teachers to use the time they save to describe the next steps for students in the way students need them described for them at that moment.
We know everyone has varying perspectives on this topic, so we offer several options for those who prefer a different approach.
Navigate to your assignments page.

Choose "Give Feedback."

Select either a 4 or a 5-point quick score tool and provide students with copies of your own criteria in association with either a 4 or a 5-point rubric.




Have a wonderful start of the school year! Please reply to this email if you need help getting started with ThinkCERCA or email

support@thinkcerca.com

. We are here to support you.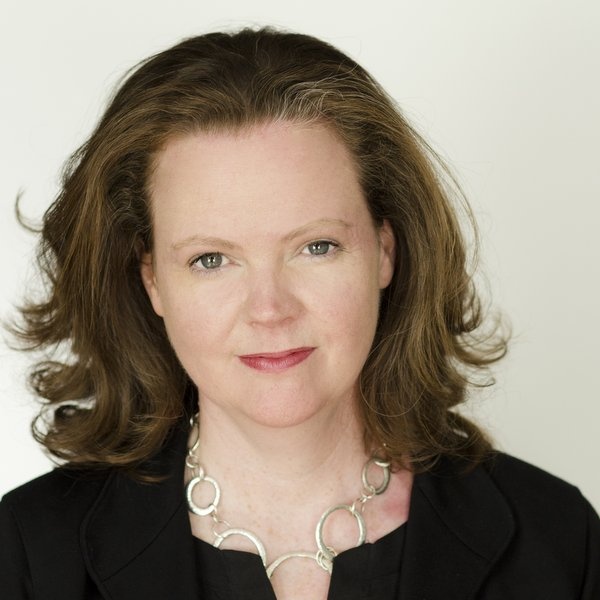 Eileen Murphy
Eileen taught English for 15 years and was the founding English Department Chair at Walter Payton College Prep as well as the author of 360 Degrees of Text (NCTE, 2011).

As the Director of Curriculum and Instruction for over 100 of Chicago's highest performing schools, Eileen became passionate about the role technology could play in education in the 21st century and left CPS in 2012 to develop ThinkCERCA to help all students achieve career and college readiness. ThinkCERCA is one of the top Literacy Courseware Challenge winners (Gates Foundation).