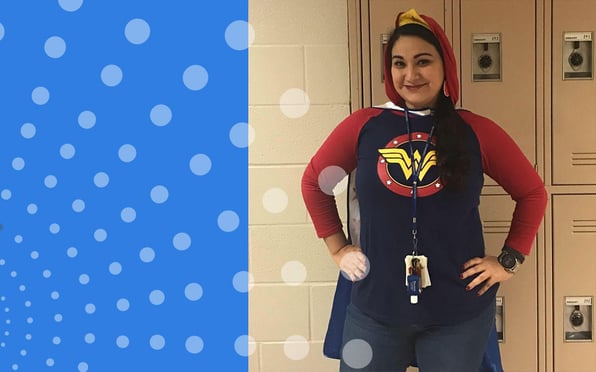 Q&A with ThinkCERCA Teacher Rebeca Garza
Learn literacy tips from experienced ThinkCERCA teachers.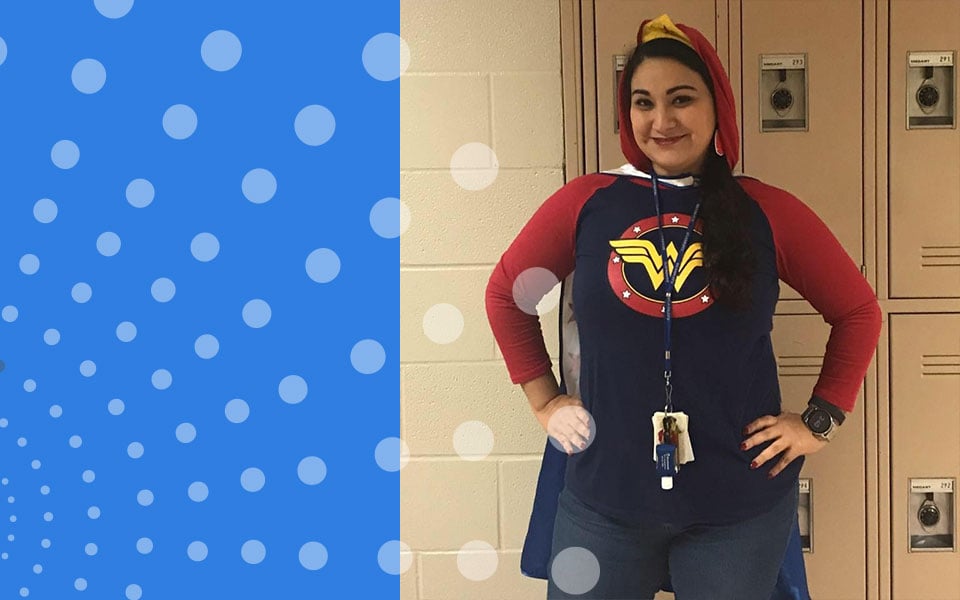 How do you personalize learning for your students?

One way that I personalize learning for my students is by having headphones available so that students can listen to the article if needed.
For Step 5 of ThinkCERCA, building the argument, I set up the graphic organizers of sentence frames for all levels in my classroom. That way they are easily accessible for all students.
At times, I also sit the students with their levels so that they can work in partners as well, to help each other out.
Which strategies do you use to engage students with the writing process?
The strategies that I use in my classroom to help with the writing process are other engagement programs on Chromebooks, such as Pear Deck, Flipgrid, Nearpod, and Kahoot. We also do a lot of "Think, Pair, Share" activities, especially with Step 3 when we engage with the text. I also enjoy our gallery walks and YouTube videos based on the article or topic that we are talking about. Vocabulary games also help.
How do you provide effective feedback to students on their writing?
The feedback is given in various ways. I like to see their final step 6 before they submit, so that I can give live feedback. This also helps them know my expectations. I like to read their final CERCA out loud and that is when they usually find their own mistakes. Feedback is also given through the program when they turn it in.

What advice would you share to fellow teachers using ThinkCERCA?

The advice that I would love to share with other teachers is this: Model, model, and model. This is the first year we have this program in Galena Park ISD, and the reason we believe it has been so successful is because we don't stop modeling. We continue to work with the students and show them so many different strategies to help better their writing and thinking skills. When I model a Writing Module, I talk out loud so they can see and hear what I am thinking while I am writing, to hopefully instill the same thought process.
What is your favorite ThinkCERCA Writing Lesson to teach?
My favorite ThinkCERCA lesson is hard to pick. There are so many great Writing Modules that we have done, but I will have to say that "The Cost and Benefits of Post High School Life" is my favorite. This article really opened up students' eyes as far as what degrees it takes to make money in the real world.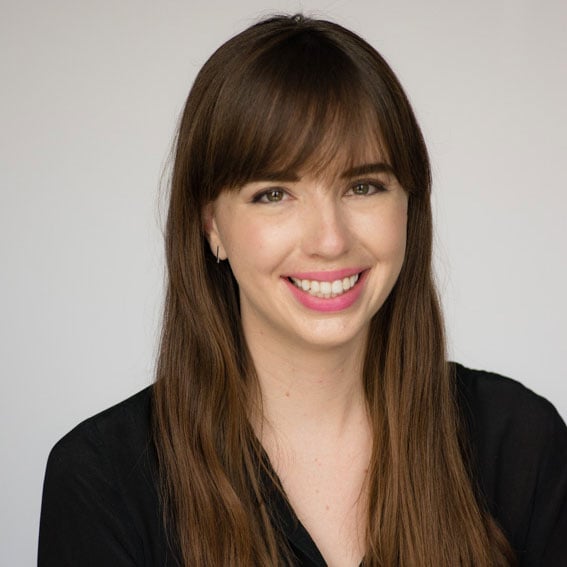 Mallory Busch
Mallory Busch is ThinkCERCA's Editor of Content Strategy. A graduate of Northwestern University, Mallory came to ThinkCERCA from stops in audience strategy at TIME magazine and news applications development at Chicago Tribune and The Texas Tribune. She holds degrees in Journalism and International Studies, and was a student fellow at Knight Lab in college.