Q&A with Veteran ThinkCERCA Teacher Ann Whitehair
Ann Whitehair, an 8th Grade ELA Teacher at Oakwood Junior High School in Oakwood, Ohio, has been an educator and academic advisor for roughly 25 years. A ThinkCERCA user since 2016, Ann's classroom practices have been highlighted by EdSurge.
In this Q&A, Ann opens up about making the most of ThinkCERCA as a new and returning teacher.
You've used ThinkCERCA for a few years now. How has your instruction with the platform changed over time?
I started using ThinkCERCA because I wanted to create a shift in my writing instruction that allowed my students to build evidence-based essays using innovative technology tools. My students are now more invested in and have increased the length and depth of their writing. The building blocks in the ThinkCERCA framework have empowered my students and given them a consistent framework to express their ideas to make solid arguments and for me to give my students effective feedback.


What are your favorite ThinkCERCA lessons?
Students' favorites:
My favorites:
Students seem to lean towards the nonfiction CERCAs and I gravitate towards the literary ones, but for all of these CERCAs we enjoy thinking, learning, and writing together.


What advice would you give to new ThinkCERCA teachers?
1) Make it collaborative:
Unpack the prompt through discussion; debate each side of the topic through students voting with their feet; use written discussions to share evidence; and develop reasoning through gallery walks and other interactive activities.
2) Gradual release: I do, we do, you do:
Especially with the first few CERCAs, model how to develop claim and reason sentences to support evidence and reasoning. Show models and create lots of feedback opportunities for students to share what is easy/hard for each step in the CERCA writing process.
3) Embrace each step in the CERCA Framework, especially Steps 3 and 5:
Set a goal for how many highlights with notes students should find for their essay (I usually set the goal of three each for aqua and pink) and then make Step 5 your rough draft. Have students check in with you during Step 5 for a quick conference and give actionable feedback before they move onto Step 6 to create their CERCA.
4) Use Grammarly:
Students can create an account with Grammarly, which works seamlessly with ThinkCERCA. It's a grammar feedback tool that helps students fix errors in mechanics prior to submitting their essay. It also provides fun weekly reports that give students insight into their writing.
5) Use the ThinkCERCA rubric to set goals and promote growth:
The rubric gives students a great writing vocabulary to discuss the "glows and grows" of their essays with others and set goals for their next essay.


What advice would you give to returning ThinkCERCA teachers?
1) Keep growing your toolkit of thinking and writing resources:
Most of the things I've created have addressed the parts of writing an essay that are most challenging and create a fun factor. Also, bring in other technology applications like screencasting or Flipgrid to get kids talking about their writing in different ways.
2) Be a leader with other teachers and share your tools and tips:
If you've figured out how to make something challenging more approachable for students and yourself, share it with a teacher who is new to ThinkCERCA. Also, help teachers new to ThinkCERCA find and access the tools that already exist on the ThinkCERCA resource pages.
3) Make your own custom lessons to fit your curriculum if needed:
For the times when I'm reading something that is part of my curriculum but not in the ThinkCERCA library, I have fun by creating my prompt and lesson. I created a template that helps my students follow the steps but also make some choices.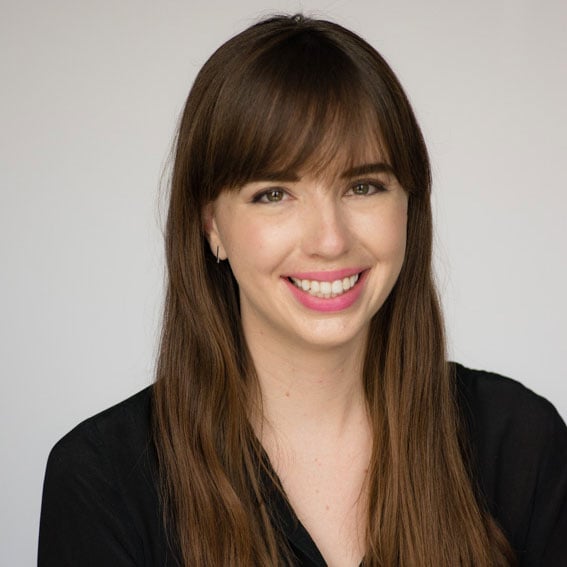 Mallory Busch
Mallory Busch is ThinkCERCA's Editor of Content Strategy. A graduate of Northwestern University, Mallory came to ThinkCERCA from stops in audience strategy at TIME magazine and news applications development at Chicago Tribune and The Texas Tribune. She holds degrees in Journalism and International Studies, and was a student fellow at Knight Lab in college.