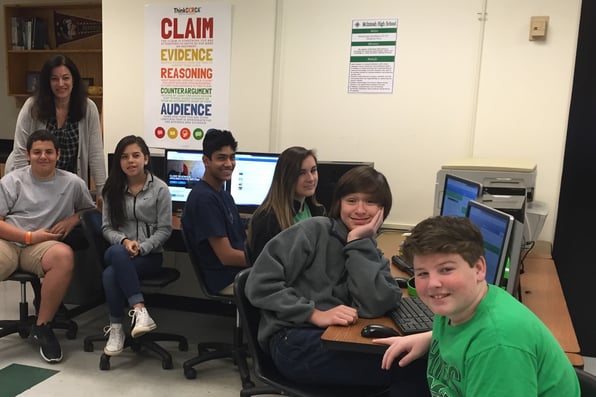 Stories from the Classroom: Aida Coullias of McIntosh High School
Aida Coullias teaches a wide range of reading and technology courses at McIntosh High School in Peachtree City, Georgia, from Study Skills and Introduction to Digital Technology to Digital Technology and Web Design. Raised in a family of educators, Aida fell in love with teaching after starting a merchandising and business academy in Tallahassee, Florida.
Senior School Success Manager Laura Guska visited Aida's classroom in October and was blown away by her "creative thinking and innovative use of technology." We spoke with Aida recently about using ThinkCERCA in her classroom. Here, she opens up about her process and the impact our platform has had on students.
Note: This conversation has been lightly edited for grammar and clarity.
How long have you been using ThinkCERCA?
This is the first school year that I have worked with ThinkCERCA.
Why did you start using it?
Our district introduced us to ThinkCERCA software for use in our Study Skills and reading class.
How would you describe your teaching style?
I am a teacher who loves to facilitate student learning through projects and software. Hands-on learning is very important in my classroom.
How has this style evolved over time?
ThinkCERCA has helped my students improve reading and writing skills. Students have learned valuable communication skills.
How does ThinkCERCA fit with your teaching style?
ThinkCERCA has been great at helping students take steps towards improved reading and writing skills.
How much access to technology does your school have? How has ThinkCERCA been able to fit into this environment?
I teach technology with a lab of computers and ThinkCERCA has easily fit in my classroom.
Describe how you like to use ThinkCERCA in your classroom.
My students work through writing Applied Lessons that are assigned based on [readiness level] and area of interest. Students create Prezi presentations on the writing lessons and break down the entire ThinkCERCA process. They present the Prezi to the class and explain the breakdown: Claim, Evidence, Reasoning, Counterargument, and Audience. The formal argument is edited and read to the class. I use the ThinkCERCA QuickScore option to grade the formal argument. Students really seem to enjoy presenting to the class and they learn from each other.
Describe interesting ways you've integrated ThinkCERCA into your existing curriculum.
Students enjoy using online software to create presentations. I use the following software to support the ThinkCERCA process: Prezi, Quizlet, Vocabulary.com, Padlet.com, Google Docs, and more. They love software!
How has ThinkCERCA helped your students become stronger critical thinkers?
Students are improving critical thinking skills through the use of ThinkCERCA because students are encouraged to form judgements based on what they have read.
What specific progress have you seen? Any success stories you'd like to share?
I have seen an overall improvement in the confidence my students have with writing skills. Plus, the overall SRI scores have improved!
What's your favorite ThinkCERCA feature?
The breakdown of the formal argument applied lesson. The QuickScore makes it easy to grade and the revision feature is great.
Any favorite lessons you like to teach?
Lessons about life teach reading and writing and also help students make good decisions towards a great future.
What do your students like about it?
Students can relate to what they are experiencing now. They like to make decisions about what they read based on topics they are interested in.
What do you love about ThinkCERCA?
Students can show significant growth in writing and reading in a short period of time.
Overall, how has ThinkCERCA empowered and encouraged you to become a better teacher?
ThinkCERCA makes teaching fun and when my students are happy, I am happy!
Thank you, Aida, for sharing your ThinkCERCA story.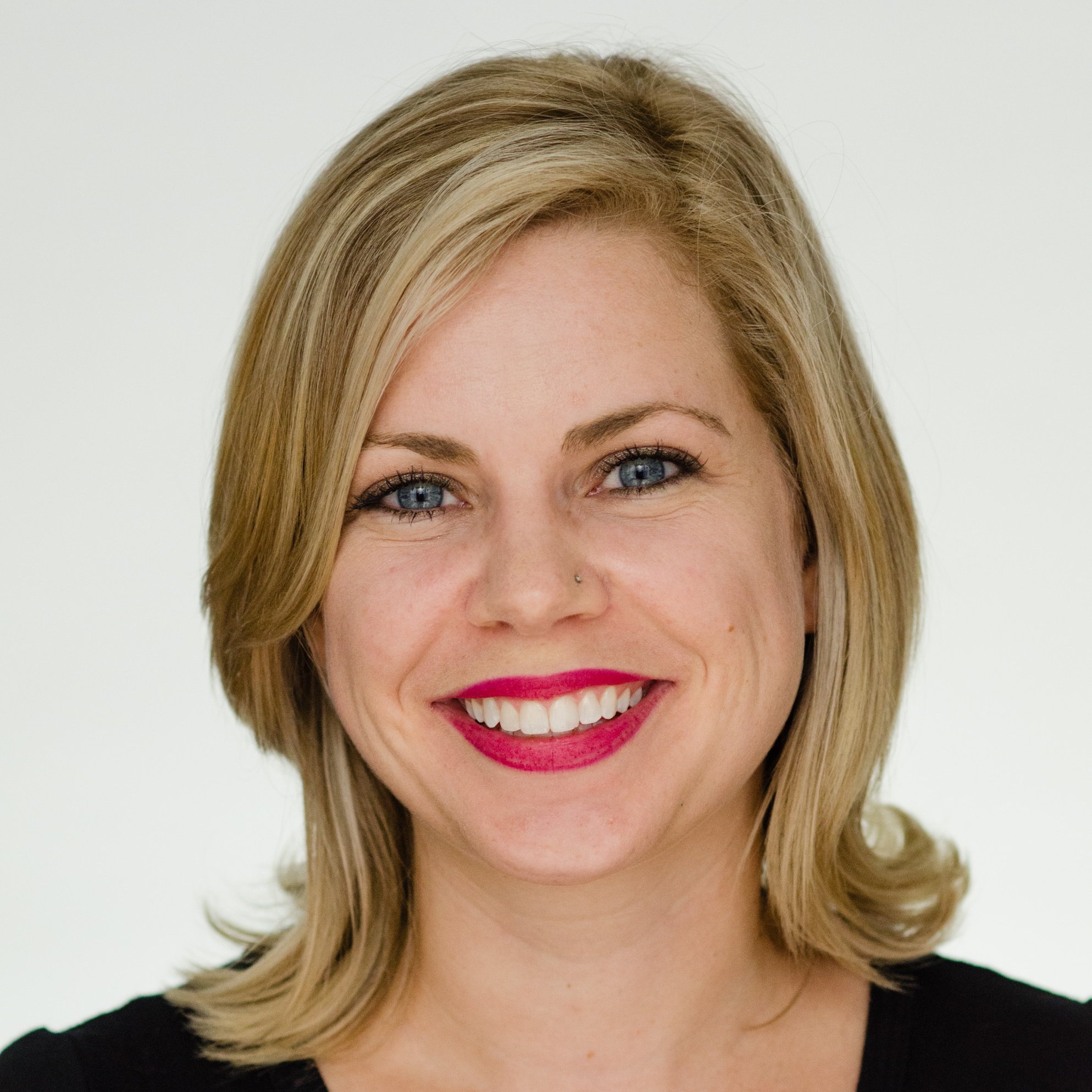 Elizabeth Riley Boyer
Elizabeth Riley Boyer is an experienced journalist, digital content strategist, and operations manager. Prior to joining ThinkCERCA, she was part of the founding team at Impact Engine, Chicago's first social impact investment fund and accelerator. As Impact Engine's Director of Operations & Communications, Elizabeth oversaw the company's overall processes, day-to-day planning and finances, curriculum development, marketing strategy, and community outreach.

Elizabeth also spent three years at Chicago magazine, most recently as its Digital Engagement Editor, where she managed the organization's social media and reader engagement initiatives. Elizabeth also works as a freelance content strategist, writer, and communications consultant. Her recent writings on impact entrepreneurship have been featured by the Huffington Post and Crain's Chicago Business.

In 2007, Elizabeth helped open a private school for underprivileged children while volunteering for a nonprofit organization in the Dominican Republic. This experience inspired her to quit a paper-pushing job at an insurance brokerage firm to pursue a master's degree in journalism from Northwestern University. Elizabeth also holds a bachelor's degree in American studies from the University of Texas at Austin.