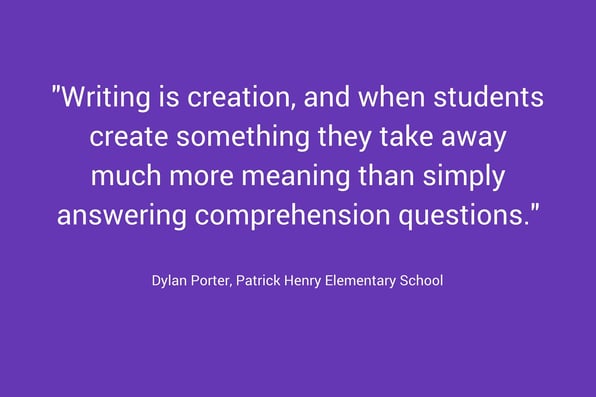 Stories from the Classroom: Dylan Porter of Patrick Henry Elementary School
Dylan Porter is a 5th and 6th grade social studies teacher at Patrick Henry Elementary School in Chicago, Illinois. Dylan says he made many academic mistakes and it is those mistakes that inspired him to help other students have successful academic experiences. Dylan loves getting to know his students, seeing their personalities develop, and helping them set and reach goals.
In our latest Q&A, Dylan shares how ThinkCERCA fits in with his teaching style, how writing is important to the learning process, and much more.
Note: This conversation has been lightly edited for grammar and clarity.
How long have you been using ThinkCERCA?
I started using it during Summer 2015 with a class I was teaching, but really started using it heavily with the 2015-16 school year.
Why did you start using it?
I had heard many positive things about the program and had a teacher friend rave about its effectiveness in improving student writing.
How would you describe your teaching style?
Humor-based, and student-centered. I want to make sure the students' learning experience is not just educational, but fun. I also try to select content that they can relate to and that is hopefully memorable to them.
How has this style evolved over time?
I think initially as a first-year teacher, I was overly focused on training and drilling standards; so much so, student choice and interest took a backseat. This year it has been very important to me to engage students in more authentic ways while still having students work towards skill mastery.
How does ThinkCERCA fit with your teaching style?
This year my class was lucky enough to go 1:1 with computer access in the classroom, and I have made this access a centerpiece in my instruction. ThinkCERCA's innovative tools and engaging content have fit extremely well with this new format.
How much access to technology does your school have? How has ThinkCERCA been able to fit into this environment?
I have been using Google Classroom as a hub site to place daily assignments and objectives. Weekly, students are given a "menu" with assignment options listed under each menu header (appetizer, main course, dessert). Students are tasked with completing a set minimum of assignments each week. Within this format, ThinkCERCA Applied Lessons act as the main course, with three topics for students to choose from. At the same time, Minilesson and QuickCERCA options are given in the appetizer and dessert categories. I believe this format allows for more student choice in what they are learning while giving them a level of independence and responsibility in the completion of these assignments.
How has ThinkCERCA helped your students become stronger critical thinkers?
The entire CERCA process has allowed my students to better rationalize their arguments to adults. Students know when they are making a claim and work to provide reasons and evidence to back up the point they are making.
What specific progress have you seen? Any success stories you'd like to share?
One success story from my class revolves around a student who rarely speaks in class when discussing debatable topics. She usually says little out loud, but using ThinkCERCA she has found a way to express her voice and opinion, and she does so very "loudly" in her writing. Her writing voice has continued to expand with the use of the program. Now the goal is to get her to express her strong opinions to her classmates. As we work to incorporate more group discussions around ThinkCERCA in class, I believe her ability to share with the class will improve.
What's your favorite ThinkCERCA feature?
The ease of setting up leveled groups.
Any favorite lessons you like to teach?
Anything historical.
What do your students like about it?
The students know how passionate I am about history, and I think they get caught up in the story aspect that history has within it.
What do you love about ThinkCERCA?
I love the fact that the program is focused on enhancing student ability to reason and think critically. These are skills they will need for the rest of their life.
Overall, how has ThinkCERCA empowered and encouraged you to become a better teacher?
ThinkCERCA has reminded me how important writing is to the learning process. Writing is creation, and when students create something they take away much more meaning than simply answering comprehension questions. As I finish up my second year of teaching and move into my third, I need to remember how crucial the creation process is to student success.
Thank you, Dylan, for sharing your ThinkCERCA story.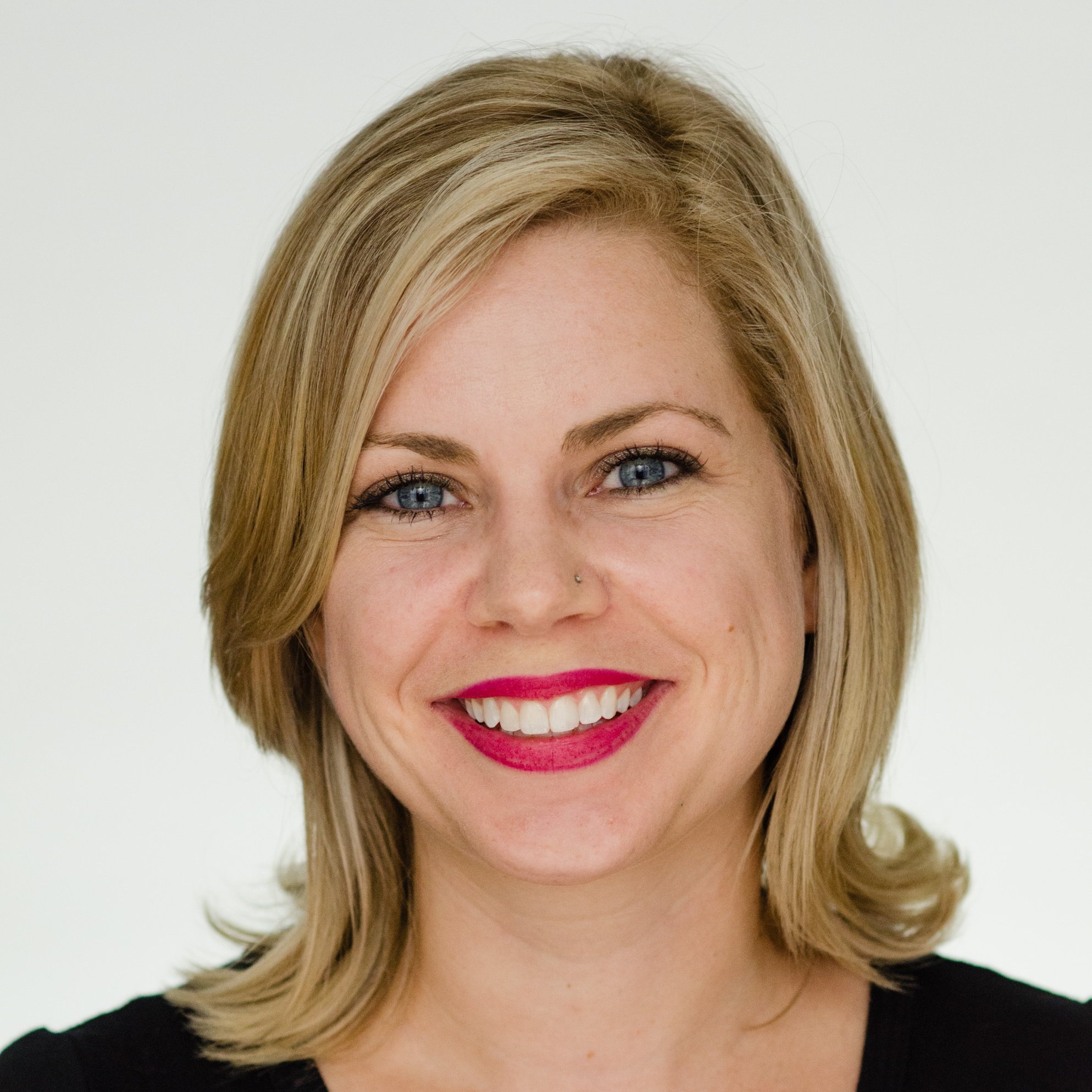 Elizabeth Riley Boyer
Elizabeth Riley Boyer is an experienced journalist, digital content strategist, and operations manager. Prior to joining ThinkCERCA, she was part of the founding team at Impact Engine, Chicago's first social impact investment fund and accelerator. As Impact Engine's Director of Operations & Communications, Elizabeth oversaw the company's overall processes, day-to-day planning and finances, curriculum development, marketing strategy, and community outreach.

Elizabeth also spent three years at Chicago magazine, most recently as its Digital Engagement Editor, where she managed the organization's social media and reader engagement initiatives. Elizabeth also works as a freelance content strategist, writer, and communications consultant. Her recent writings on impact entrepreneurship have been featured by the Huffington Post and Crain's Chicago Business.

In 2007, Elizabeth helped open a private school for underprivileged children while volunteering for a nonprofit organization in the Dominican Republic. This experience inspired her to quit a paper-pushing job at an insurance brokerage firm to pursue a master's degree in journalism from Northwestern University. Elizabeth also holds a bachelor's degree in American studies from the University of Texas at Austin.