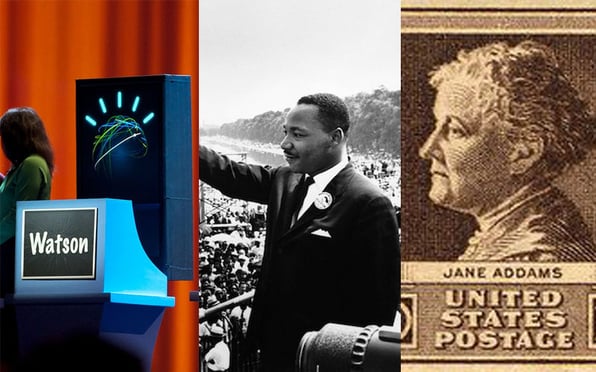 These Were the Most-Assigned Lessons in the 2016-17 School Year
As summer begins, ThinkCERCA takes a look at data highlights from the past year.
Some of this year's most-assigned lessons, from left to right: "Watson a Game-Changer for Science," "Don't Go to Memphis," and "Protector of Children."
Tests are in, grades are final, the hallway is empty, and another summer begins. With the school year at an end, there's no better time than now to look at ThinkCERCA's year in review.
Across the nation, students wrote 74.5 million words and answered 8.2 million multiple choice items on ThinkCERCA during the 2016-17 school year.
The most-assigned Applied Reading and Writing lessons of the last year were "The Violent Side of Video Games" (grade 6), "Are Sports Really for Everybody?" (grade 6), and "Watson a Game-Changer for Science" (grade 7).
The 2016-17 school year's most-assigned Additional Reading Practice lessons were "Don't Go to Memphis" (grades 6-8), "2 Million Hairs and How to Make an Animated Movie" (grades 3-5), and "21st-Century Olympics" (grades 6-8).
We are truly in awe of the progress on reading, writing and critical thinking that's been made by our schools this year. As decades of research by the University of Chicago indicates, students who write across disciplines perform better on standardized tests and assessments and are more career- and college- ready.
Based on this research, we're firm believers that students who complete 10 Applied Reading and Writing lessons across the curriculum each school year can achieve two years of growth in one year.
Achieving such stellar results starts with assigning a ThinkCERCA lesson. When it comes to finding the right lesson for your class, see if any of these popular topics will resonate with your students, as they did in classrooms across America this year:
Most-Assigned Applied Reading and Writing Lessons by Grade
Most-Assigned Additional Reading Practice Lessons by Grade Band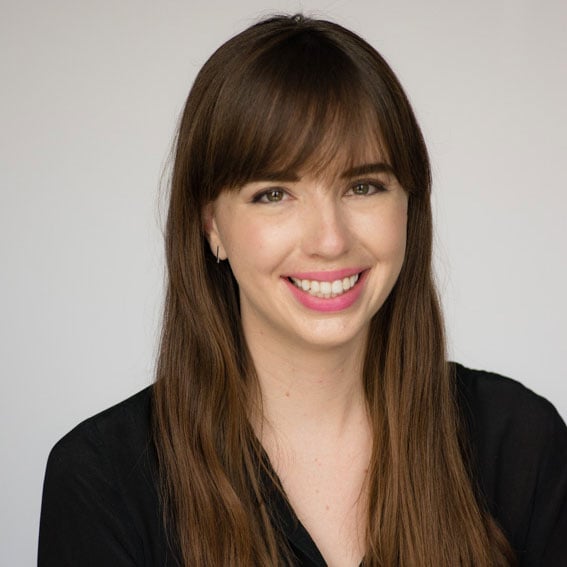 Mallory Busch
Mallory Busch is ThinkCERCA's Editor of Content Strategy. A graduate of Northwestern University, Mallory came to ThinkCERCA from stops in audience strategy at TIME magazine and news applications development at Chicago Tribune and The Texas Tribune. She holds degrees in Journalism and International Studies, and was a student fellow at Knight Lab in college.