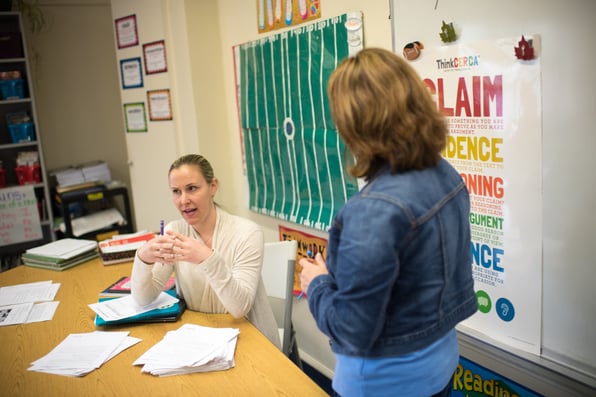 What Does Differentiation Look Like for Teachers?
Don't just differentiate classroom instruction. Differentiate professional development for teachers too.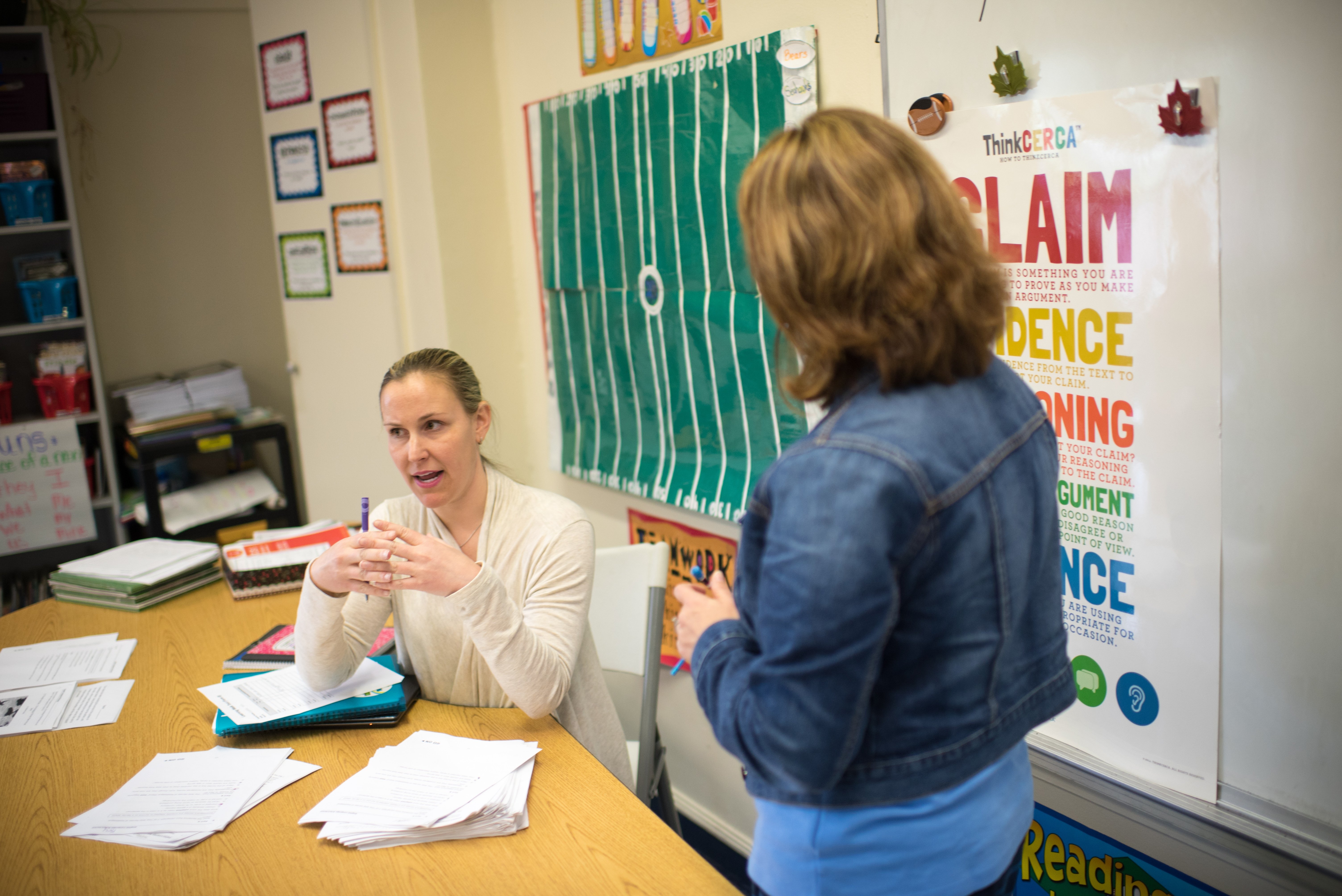 There's no question that differentiation in the classroom has a tremendous impact on student growth and achievement. Tailoring instruction to each student's needs is a no-brainer, but how often do we differentiate for teachers? Just as lessons can be tailored to each student's needs, professional development can and should be tailored to various teacher needs.

The professional development you offer should be useful and impactful on practice; it must be relevant to what teachers are doing or need to be doing. Instead of choosing the topics for them, allow teachers to self-select the topics they want to focus on throughout the year. This can be done by simply sending out a Google form to ask teachers to vote on a potential topic, or by soliciting specific ideas via email. For professional development to be effective, you need to have an engaged audience; what better way to ensure that than by letting the participants take part in the planning?

It's not uncommon to find students in strategic groups when we differentiate in our classrooms. Although it's not a requirement for differentiated instruction, flexible grouping often contributes to enhanced student learning and collaboration. This method of collaboration can be applied to educators, too.

Develop small working groups or Professional Learning Communities (PLCs) for teachers to work together on an area of collaborative focus. For example, if you are in a K-8 school, perhaps early childhood teachers focus on what play-based centers look like based on their curriculum; elementary teachers dig into how they can create literacy centers in their ELA block; middle school teachers develop novel groups as centers.

With the 2017-18 school year quickly approaching, it's the perfect opportunity to begin implementing these practices. Before classes start, help teachers set goals for the upcoming school year. Then, provide opportunities for teachers to work towards their goal through school-led PD, and through external PD as well, by giving teachers opportunities to attend workshops at other organizations, programs, or universities. When teachers are able to grow and develop their instructional abilities, they're better equipped to impact student growth.

Want to learn more strategies for supporting adult learners? Watch this recorded webinar, where we share research-based strategies for supporting teachers' professional development across your school or district.
Alexandra Pratt
Alex is an experienced content strategist, digital marketer, and storyteller. Prior to joining ThinkCERCA, she worked at Yik Yak, a mobile app startup. As Yik Yak's Content Marketing Manager, she developed the company's content strategy, launched campaigns that amassed hundreds of thousands of new users, and grew Yik Yak's social media communities to over 2 million followers worldwide. In addition to working as ThinkCERCA's Inbound Marketing Manager, Alex is also a freelance content strategist and writer. In her spare time, she enjoys working out, spending time outdoors with her family, and volunteering with Autism Speaks and the Special Olympics of Georgia. Alex earned her Bachelors of Science from Kennesaw State University in 2011 and hopes to further her formal education in the years to come.