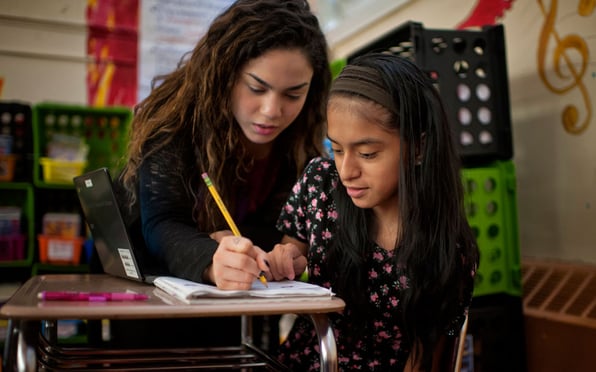 5 Tips from Educators on Giving Effective Feedback
When it comes to grading, make sure you can provide students with actionable and specific feedback on how to improve.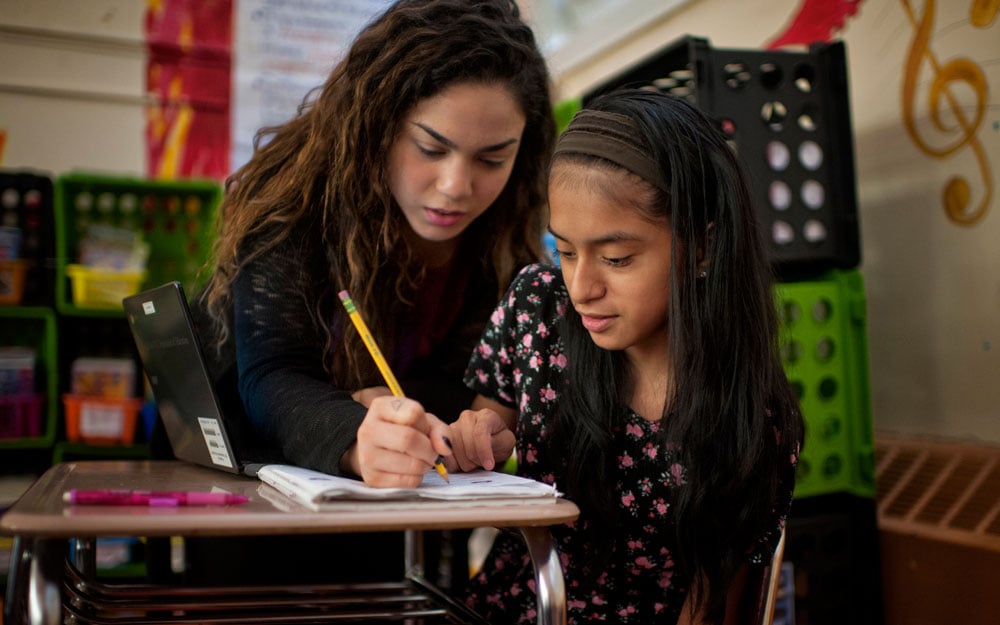 Good feedback is like a North Star for students: it's guiding, goal-oriented, and illuminating. It can range from advising ("You should include more evidence to support your argument") to praising ("I love how you considered counterarguments") to evaluating ("This section does not clearly connect your evidence to your reasoning"). The best feedback is actionable, specific, and encourages a positive climate of learning and collaboration.
A review of research by John Hattie found that among a sample of possible classroom influences, feedback from a teacher had the greatest effect on student achievement. As teachers know, regular opportunities for students to reflect and revise can create a growth mindset and foster adaptable thinkers.
However, it can be tough to find the time to provide every student with meaningful feedback. So we asked the ThinkCERCA community to share their best practices, personal strategies, and success stories when it comes to grading. Here are 5 tips from educators across the country:
---
Educator Tips for Grading and Feedback
The 5 E's: Expand, Explain, Exchange, Expunge, Enliven
"I used information from a variety of sources to create a brief informational "smore" for the teachers at my school. I shared some ideas about how to give feedback to the students concerning writing." - Paulina L. (Middle School Literacy Coach in Crystal Lake, IL)
Praise and Revision
"I only write comments at the end. I always praise at least one accomplishment and require at least one revision. It may be something small (capital letters) or something more structural ("please add a conclusion"). If the notes will be too complicated I highlight a part of the text to fix so a note is along the side of the text ("this sentence doesn't make sense") so they know what I'm referring to. When I'm reading a revision I include a line at the bottom of the comments that says: REVISION NOTE and I acknowledge that the student did a great job doing all the revisions, or in some cases, some of the revisions. Not having the student fix everything makes it more manageable for both of us!" - Samuel T. (Teacher in Brookline, MA)
Ask Small, Specific Questions
"Teachers can give feedback to students by offering students some laser-pointed questions, which will help clarify their writing once answered. Often, struggling students are overwhelmed by the big question being asked, so smaller, more specific questions given during an oral feedback session or left on post-its on a student's desk ensure that something happens with the feedback. When students interact with the feedback, good process writing is promoted." - Dawn S. (Educator in Huntington Station, NY)
Dialogue Journals
"A few approaches I have used are rubrics, teacher-to-student, and self-checks, where students have a student-friendly checklist that they can look over and check as they write. This not only helps them become advocates for their writing, but makes them more aware of writing as a whole. Another thing I use are dialogue journals, in which students write about prompts, retells of stories, etc., in their writing journal and turn it into the teacher, and the teacher writes about the student's writing, good pieces, pieces that need improvement, and suggestions, then returns it to the student for correction, or to continue their writing." - Teresa A. (ELL Director and Specialist in Pingree Grove, IL)
Break out into Stations
"I begin by breaking up the resources into separate stations or assignments. For example, I'll pull the vocabulary words, a similar article, a Ted talk and a focus skill and create separate assignments for them. These give them the background and prior knowledge to fully venture into the writing assignment. Each station is 20 points.
Because these stations are flexible, meaning they can go at their own pace, I tend to have several ready for their writing assignment ahead of the others. This helps me to work with small groups or individuals, hence creating an 'almost' writers' workshop format." - Nathania V. (Teacher in Anthem, AZ)
Note: Some responses have been lightly edited for length and clarity.
---
Continue your learning with grading and feedback:
Emily Villanueva