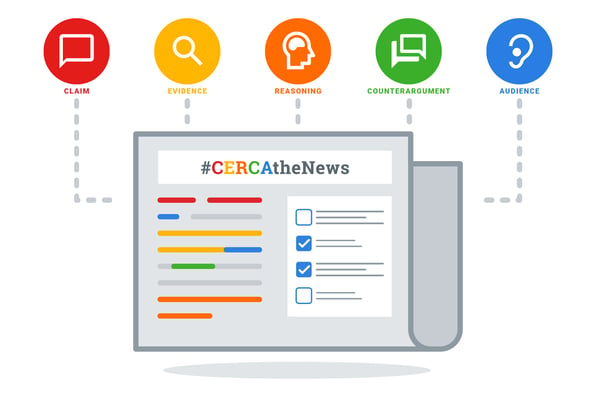 Real News and Sponsored Articles: Distinguish them with this Checklist
Help students spot a native advertisement with these examples of sponsored content.

Ever seen an Instagram post tagged with "#sp"? Whoever posted that photo probably got paid to do so.
"Sponsored," "partner," and "collaboration" are native advertising terms that indicate a brand paid an influencer or publication to post content promoting their product.
M

aterial in an online publication which resembles the publication's editorial content but is paid for by an advertiser and intended to promote the advertiser's product.

"Native advertising is blurring the lines between advertising and content."

Definition from Google
More than 80% of middle schoolers, however, do not recognize that such posts are advertisements. And there's a key reason why.
Native advertisements are designed to look authentic.
Sponsored content often appears to have the endorsement of respected people or publications. Thus, paying for a native advertisement is an attractive way to build a reputation for a brand and also engage evasive consumers who use ad blockers and DVRs to avoid traditional advertisements.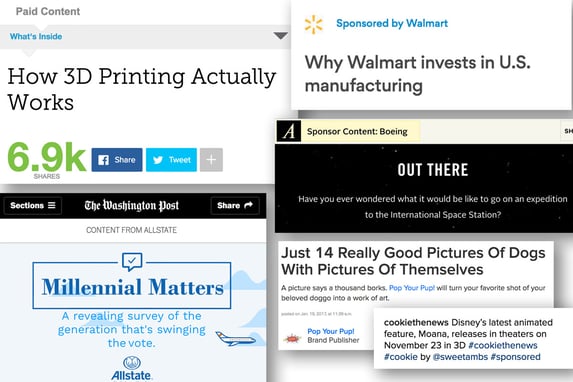 Screenshots of native advertisements, clockwise from top left: Mashable, Axios, The Atlantic, BuzzFeed, Cookie The News, The Washington Post



Unfortunately, native ads can also contribute to the dissemination of misleading information. Paid posts, after all, cannot be objective. There's inherent bias, because the post is intended to promote a brand.

So let's show students how to tell if an article is editorially independent.
---
Ad or Article? A Sponsored Content Checklist
If the post matches any of the following criteria, it is

almost certainly

an advertisement.
Criteria

Examples

A popular social media account creates a post that contains any of the following hashtags: #advertisement, #sponsored, #collaboration, #partnership, #ad, #sp, #collab, #partner, #paid, #spon

The last hashtag is typically the one that reveals it's an ad.

There's a company name or logo in the byline (where an author's name appears).

On Axios, ads are short, placed in-between articles, and look exactly like a typical article, except for the company logo and the words "Sponsored by."

---

BuzzFeed uses a similar style – and under the company logo it also says "Brand Publisher".

The following language appears on a post page: "Sponsored by," "Presented by," "Content by," "Promoted by," "Brought to you by" or "In partnership with" followed by a company's name.

One particular Eater feature says, "Sponsored by American Express." Even so, the videos appear to be independent editorial content. A disclaimer at the bottom of the page, however, states that editorial staff were not involved in the creation of this content.

The words "Paid Placement," "Paid for by," or "Paid Content" appear anywhere on the page.

Even though it's some of the clearest language to indicate an ad, it's sometimes the most difficult to spot.
---
If the post matches any of the following criteria, it

could possibly be

an advertisement.
Criteria

Examples

The article has a different background color online than most other articles on the site.

Nonwhite backgrounds are sometimes an additional indicator that an article is sponsored. It's a subtle clue, and you'll need to check off another piece of criteria to confirm that such a post is indeed an ad.

The content is "Supported by" a brand.

"Supported by" is tricky, because it can sometimes mean that the content is editorially independent but that a separate group helped fund its production.

Be wary, though, because this language could also be another way of saying content was paid for by a brand. So if the content promotes the brand and is also "supported by" that brand, it probably can be considered an advertisement.

A post from an influencer thanks a brand for something and/or encourages followers to check out the brand.

Lately, celebrity endorsers have taken to simply thanking a company in a post to imply that some sort of exchange of goods occurred with the brand.

A video contains references to a product, and at the end or beginning of the video, a logo of the product shows up onscreen.

Social videos often promote a product simply by featuring it in a story. If a clear logo shows up at the beginning or end, though, there likely was some payment exchanged.
Make sure to think critically about these sponsored posts. After all, a brand is paying for you to see the content. What action of yours are they trying to provoke?
---
If you're interested in reading up more on thinking critically about the news, check out: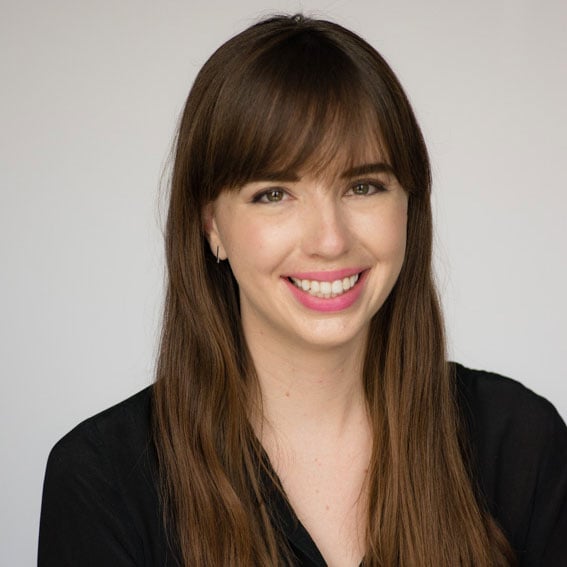 Mallory Busch
Mallory Busch is ThinkCERCA's Editor of Content Strategy. A graduate of Northwestern University, Mallory came to ThinkCERCA from stops in audience strategy at TIME magazine and news applications development at Chicago Tribune and The Texas Tribune. She holds degrees in Journalism and International Studies, and was a student fellow at Knight Lab in college.